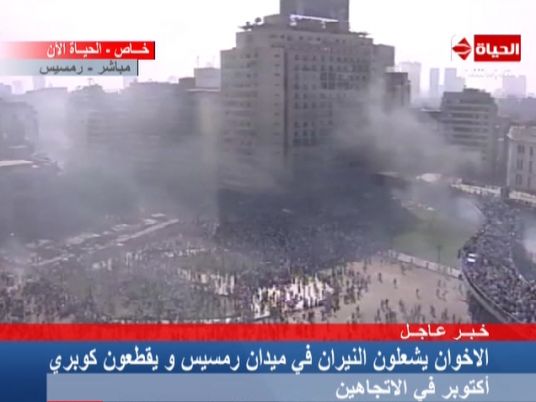 On Thursday, North Cairo Criminal Court postponed a ruling on renewing the imprisonment of 156 Muslim Brotherhood supporters in the Fath Mosque and Ramses square clashes case until Saturday.
The events, which took place last August in the Ramses area and the vicinity of Fath mosque, saw attempts by pro-Mohamed Morsy protesters to break into the Ezbakiya police station, in addition to allegedly engaging in acts of violence, attacking citizens and sabotaging public and private property.
The defendants also face charges of allegedly using firearms to attack police.
The events unfolded during the chaos that followed the violent dispersal of pro-Morsy sit-ins in Rabaa and Nahda in which hundreds of people were killed.
Edited translation from MENA