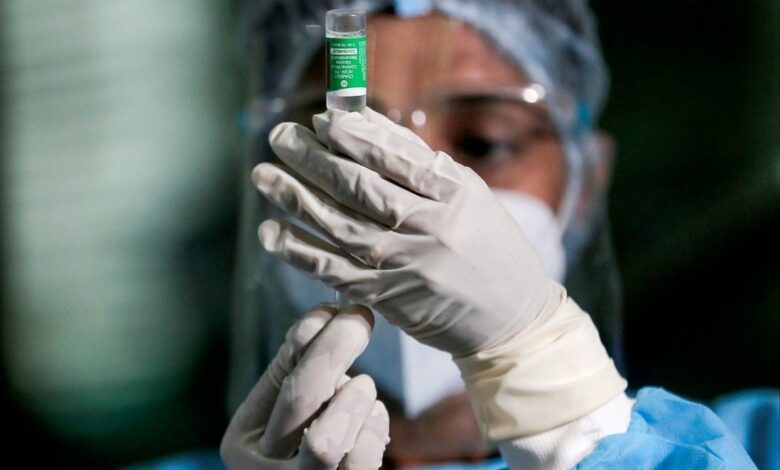 Egypt's Ministry of Health and Population on Tuesday reported 882 new coronavirus cases, 22 deaths, and 912 recoveries.
A total of 492,774 cases have been reported in Egypt, with 24,244 deaths and 423,135 recoveries.
Infections with coronavirus have been decreasing significantly over the past two weeks.
New infections and deaths slashed to less than half of the rate in the same period of last month.
The Head of the Scientific Committee to Combat Coronavirus at Egypt's Ministry of Health and Population Hossam Hosni said on Friday that the number of infections and deaths is declining significantly.
These figures have been gathered through official figures or from the percentages of visitors to private hospitals and chest disease clinics.
Hosni expected that Egypt reaches "square one" within two weeks at the latest, describing that by that point the number of hospital admissions from the virus will equal to hospital discharges from recovery.
He stressed the importance of adhering to preventive measures during the coming period to avoid complacency as a result of the decline in infections, and remain commit to receiving vaccinations.
Vaccinations with the third booster dose began on December 21 in Egypt.
Egypt was able in a short time to provide all coronavirus vaccines, including Sinovac, Sinopharm, AstraZeneca, Sputnik, Johnson & Johnson, Pfizer, and Moderna, as part of the state's plan to diversify and expand the provision of coronavirus vaccines.
The Ministry of Health and Population called on citizens to register on the ministry's website to receive the vaccine, stressing that the state spares no effort in providing vaccines to citizens for free, through permanent cooperation with international organizations and bodies.