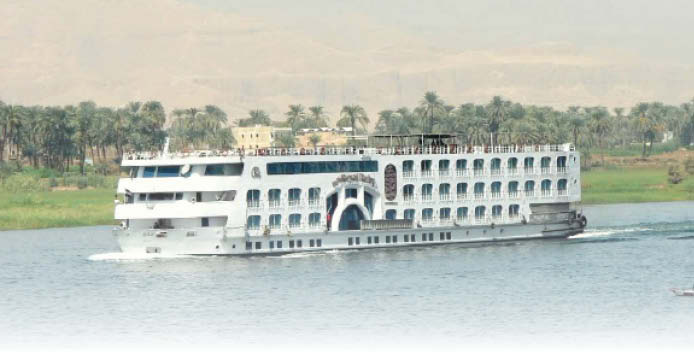 A cruise ferry The King of the Nile heading to Aswan from Luxor carrying 120 mostly Egyptian passengers sank in the Nile Tuesday evening, in the Aakab area, 5 kilometers from Aswan after it hit some rocks resulting in a crack in its body.
Passengers have been evacuated near the riverbank, while the ferry was completely submerged.
An official speaking to Al-Masry Al-Youm on condition of anonymity said that the ferry is owned by former MP Shahinaz al Naggar, businesswoman and divorcee of steel mogul and prominent NDP member Ahmed Ezz.
Edited translation from Al-Masry Al-Youm