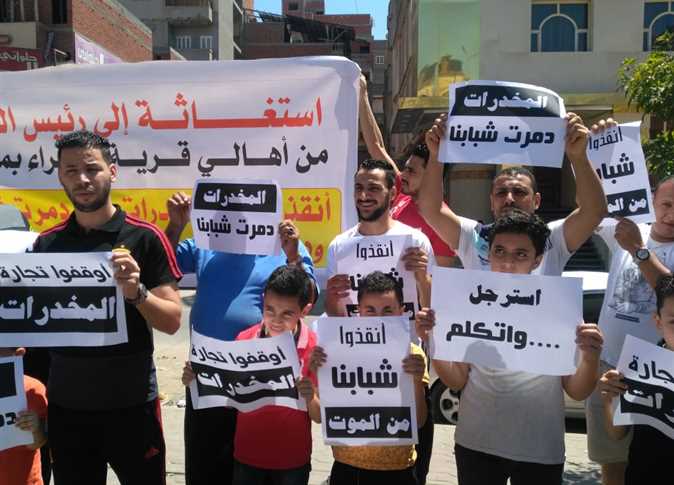 Dozens of residents from al-Shoaraa village in Damietta city organized a protest after Friday prayers at the entrance of the village, against the widespread use of drugs in the area.
The protests called for tightening security campaigns to arrest the dealers and chase their brokers, in addition to the speedy rescue of dozens of the village's youth of the village from addiction and granting them immediate treatment.
School teacher Hesham Ayoub, said that the village was once best known for being the birthplace of late poet Farouk Shousha, a source of pride, but now it's become a hotbed for drugs.
He added that drug dealers stalk the internal streets, using two scouts to keep an eye out for any security campaigns and allowing them a swift escape.
Nurse Laila Saad expressed disappointment that most of the village's skilled craftsmen became drug dealers and users, thanks to tough living conditions.
Carpenter Abdullah Fawzi said that security services conduct campaigns from time to time to seize drug dens and arrest traffickers.
He pointed out that the phenomenon is rising dangerously and needs a comprehensive plan to tackle the problem, which plagues the villages of Shoaraa and Basarta in Damietta.
Edited translation from Al-Masry Al-Youm