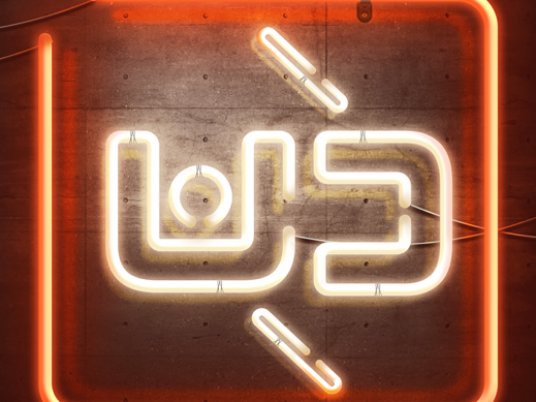 Aiming to promote various forms of expression within the audio medium, journalist-turned-entrepreneur Abdel-Rahman Hussein started Dandin, the first online sound-sharing platform in the Middle East. In doing so, he offered local artists a chance to showcase their material to new audiences, who in turn become more engrossed in the region's various music scenes.
"Though a journalist for most of my working life — a profession I love — music has always been the overriding passion for us. Audio resonates with me more than imagery, so setting up an audio platform made a lot of sense."
Started in 2013 by Hussein and his two brothers, Karim and Tariq, Dandin was initially entirely in Arabic, with aims that were and remain not limited to just music, but sought to promote other forms of auditory expression such as the spoken word and poetry. An English-language version of the platform has since been launched, along with a number of other features that expand and enrich the Dandin experience.


The home page of alternative audio platform Dandin
The late 1990s and early 2000s saw the frontiers of media being pushed farther than anyone imagined. Within the span of two decades, newspapers, magazines, CDs, vinyls (you name it) started to be gradually replaced by a certain unyielding agent that is single-handedly responsible for the biggest rash of obsolescence in the history of humanity: the internet.
The increasing frustration of musicians with their record labels — a relationship that is infamous for being complicated and tumultuous — has combined with the power of the internet to lend artists more autonomy, resulting in the birth of music platforms such as Soundcloud and Pandora. Now Dandin has joined their ranks, providing more access to artists from the Middle East while bolstering an underground creative stream that needs all the help it can get.
"Dandin initially was not supposed to be centred around music. It was intended to be a looser milieu for any form of expression in audio format. Though music has since taken center stage, we're still mindful of this original notion and we're excited about some things we're working on in this regard," Hussein explains.
Hussein says that the idea for Dandin came about when he heard a song by local indie-powerhouse Al-Manzouma, which had accumulated a certain popularity at the time.
"I didn't know Al-Manzouma at the time, even though everyone seemed to know them. It dawned on me that there must be a lot of music out there that I haven't heard, and after some time I heard more and more of it. There was all this great talent out there, and the more I listened, the more I thought more people should be listening to this. But it was actually our elder brother Karim who came up with the idea of putting it all in one place and said we should do this," Hussein explains.
Dandin is an entirely free service where users create profiles and post whatever audio they like, so long as they own the rights to it. Tracks that are in violation of this rule can be reported by other users and are then removed by the administrators.
"Ostensibly, the thinking was for it to be curator-free, a tabula rasa of a playground on which the users would be the ultimate arbiter of what emerged," says Hussein, describing their initial objective for Dandin.
The idea was to refrain from favoring any one thing over another. This has since changed, and today Hussein and the Dandin team play a more active role in curating music posted on the site.
"Which is perfectly fine if the underlying aim is to present what we feel is staggeringly good talent," he says.
Three years have gone by since Dandin's birth and the platform has expanded the services offered to include some extra features that are already setting it apart from other sound-sharing platforms.
The first of which being the "Gig Center" — one of the team's more ingenious ideas — an area of the platform that connects musicians with venues near them that are looking for live music. This feature solves two problems that artists face when trying to get their stuff out there. The first is the lack of sought-after audiences, and the second is the problem of getting paid to do what they love — both of which can conceivably be remedied by this feature.


Dandin's Gig Center, which links artists with venues

Another addition the Dandin combo is "Radio Dandin", a playlist curated by Dandin's administrators that provides listeners with two hours of new music that is updated daily. The playlist gives people one of radio's more attractive experiences — that of turning it on and not knowing what you're going to get, and without actually utilizing any radio waves.
Dandin has also evolved to include a written section, the "Dandin Blog", that includes a weekly music-events guide, as well as other music-related blog-posts around a variety of topics.


Dandin's blog provides information on weekly events, along with news and reviews

"All this time we've been working on building the platform to a level we're happy with, which is about where we are now. The endgame is a sustainable and viable economy around this, and that will only be achieved with innovative and creative ideas," Hussein adds.
In three short years, Dandin changed its face, displaying an ongoing commitment to freshness and talent in a variety of scenes in the Middle East. The future is uncertain, but we can bet Dandin will continue to have an integral role in auditory expression in the region.
"Dandin keeps evolving all the time, and we never know exactly where it's headed next," concludes Hussein.
More information can be found at company's Facebook page.