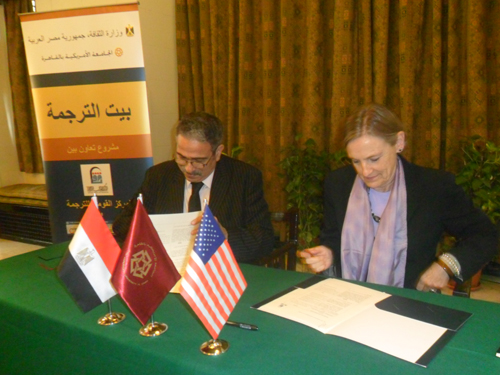 Dozens of al-Mohagerin 2 residents in Daqahlia protested outside the governorate's headquarters Tuesday, holding empty jerrycans that represent the drinking water cuts that have occurred over the past 15 days.
Some women cried and pleaded with officials to fill their jerrycans so they and their children could drink water.
The village has 3,000 residents but officials have ignored it. Resident Wahim Mohamed said they were surprised the drinking water has been cut for 15 days.
Resident Mohamed Hassanein accused the drinking water plant officials in Meet Salsabil of transferring water to poultry farms in the area and cutting it off in poorer areas.
Their complaints have fallen on deaf ears.
When they complained to the drinking water plant officials, they were asked to go see the governor, Hassanein added.
Children will die of thirst and we don't know what to do, as no official wants to listen to us, said Fawzeya Khalil as she cried. We hope the governor fills these jerrycans from the water in his office before our children die, she added. Khalil said she had no money to buy bottled water.
The residents have called for the Daqahlia governor to intervene and solve the crisis by dismissing the water plant officials. They threaten to stage a sit-in outside the governorate's headquarters if a resolution is not made soon.
Edited translation from Al-Masry Al-Youm