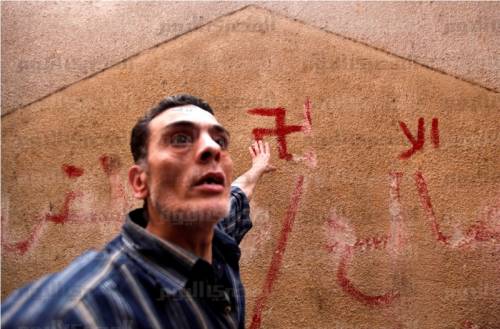 Banha Criminal Court, held in the Cairo Police Academy on Saturday, set 14 December as the date for a verdict in the trial of 10 defendants linked to sectarian violence which left seven dead in Khosous, Qalyubiya last April.
Violence broke out in Khosous last April when a youngster allegedly painted anti-Islamic graffiti on the walls of an Islamic educational centre there. Four Christians and one Muslim were killed in the initial fighting in Qalyubiya, while an attack on the funeral for one of the Christian victims left another two dead just hours later.
In total seven died and another 21 people were injured.
The defendants face charges of unlicensed arms possession, disturbing public security and assaulting property.
Thirty-three other defendants had their trial postponed until 16 November pending forensic reports.
Edited translaiton from Al-Masry Al-Youm