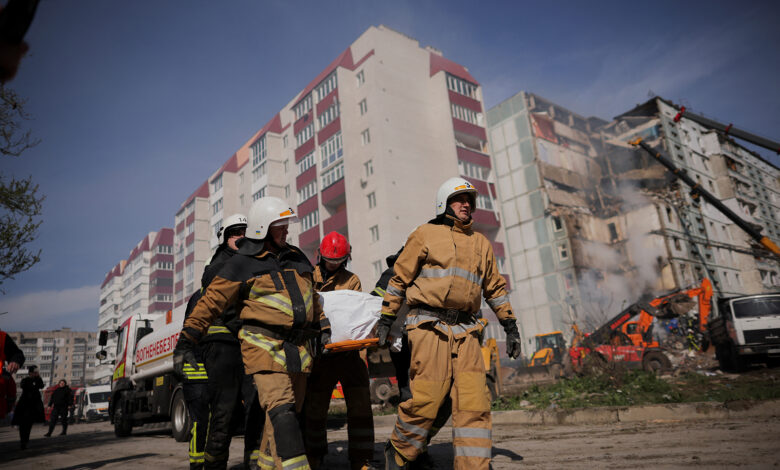 At least nine people have been killed in Russian missile attacks on Ukraine early Friday.
In the city of Uman: In the city of Uman in central Cherkasy region, at least seven people, including a child, were killed when Russian rockets hit several high-rises, including residential buildings, according to Ihor Klymenko, Ukraine's Minister of Internal Affairs.
Seventeen people were rescued from under the rubble in Uman. Nine were taken to hospital, with one person in critical condition, Klymenko said.
Ukrainian President Volodymyr Zelensky earlier tweeted: "10 residential buildings are damaged in Uman. The entire block of one of them is destroyed."
Dnipro: In central Ukraine's Dnipro, a 31-year-old woman and her 2-year-old child died in the attack, according to the Dnipropetrovsk Regional Prosecutor's Office.
Three civilians were injured, with two of them taken to hospital, it said.