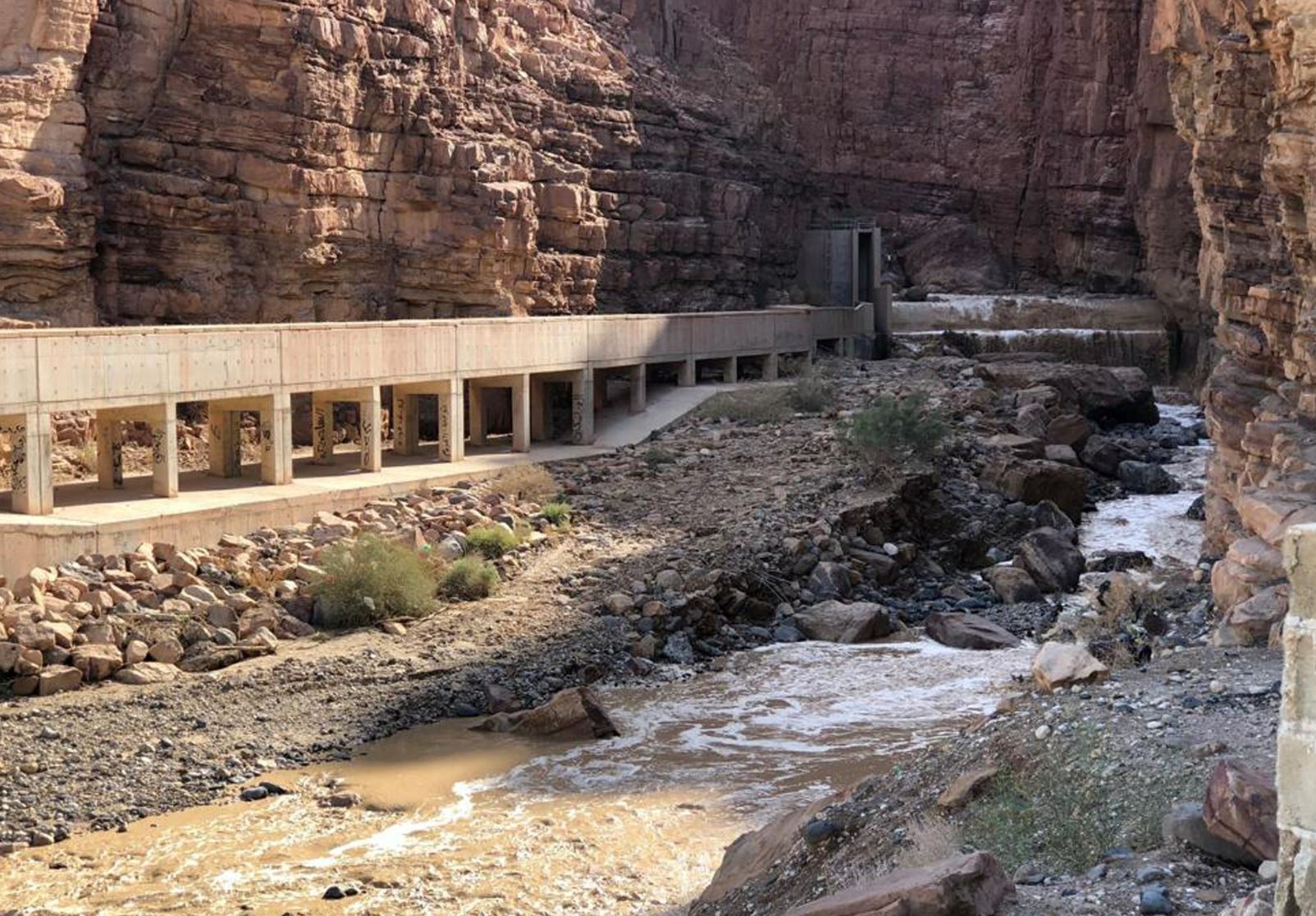 DEAD SEA, Jordan (AP) — Jordanian rescuers searching the Dead Sea area for survivors of flash floods found the body of a 12-year-old girl on Friday, raising the death toll in the tragedy to 19.
The body was recovered a day after middle school students and teachers visiting hot springs in the area were swept away by the torrent. Civil defense officials have said the surge, caused by heavy rains, carried some for several kilometers (miles) toward the Dead Sea.
Mustafa al-Basaiah, the director general of the kingdom's Civil Defense, said that 13 of the dead and 21 of about three dozen injured were middle school students. Several people are still feared missing, he said.
A complex rescue operation involving helicopters, divers, sniffer dogs and hundreds of searchers had continued into the night Thursday.
Searches resumed after daybreak Friday.
Jordan's King Abdullah II canceled a planned working visit to Bahrain, initially scheduled for Friday. He was to have been the keynote speaker at a security conference.
The low-lying Dead Sea area, part of the Jordan Valley, is prone to flash flooding when rain water rushes down from adjacent hills. In April, 10 Israeli students were killed in a flash flood while on a hiking trip near the Dead Sea.