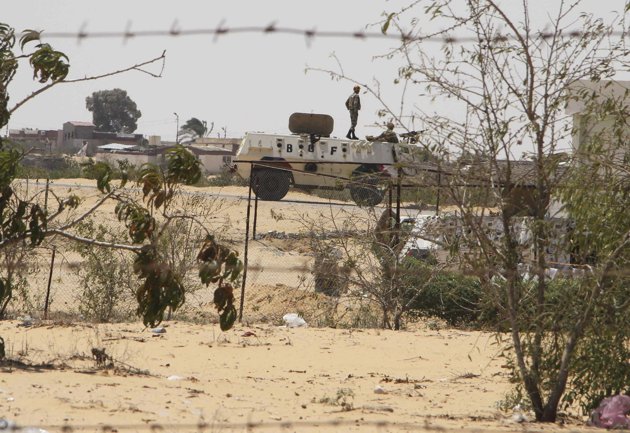 The Defense Ministry will select the next governor of North Sinai, after the previous governor was dismissed following a raid on a Rafah border post that left 16 Egyptian soldiers dead.
Local Development Minister Ahmed Zaki Abdeen said that Major General Ahmed Bakr, the director of the North Sinai Security Directorate, is currently acting as governor in the stead of fired Governor Abdel Wahab Mabrouk.
Abdeen told Al-Masry Al-Youm that border governorates are unique, which requires that their governors be members of the armed forces.
He denied any imminent announcement of public figures to different governor posts. He said that President Mohamed Morsy, now-retired head of the Supreme Council of the Armed Forces Hussein Tantawi and Prime Minister Hesham Qandil would be responsible for choosing governors.
Edited translation from Al-Masry Al-Youm