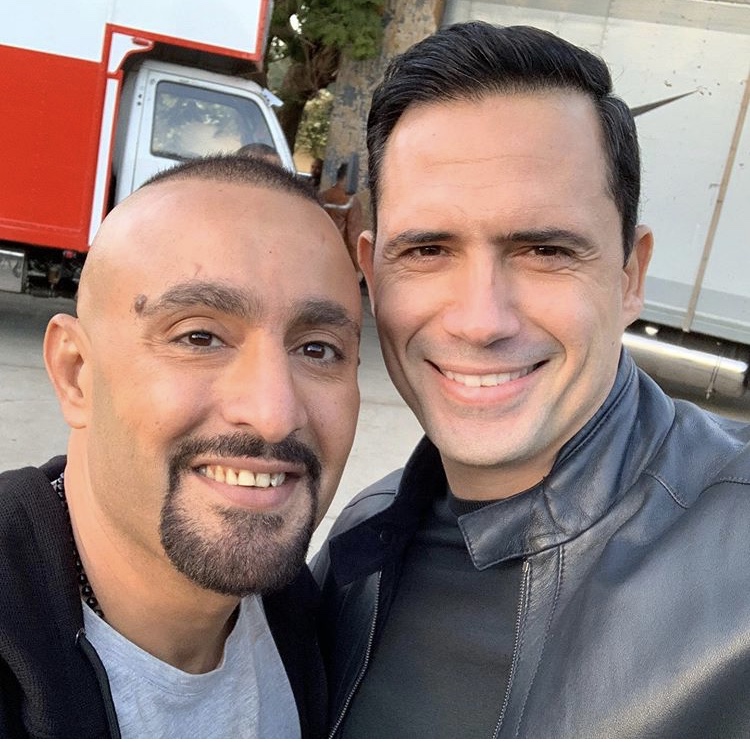 Tunisian actor Dhafer L'Abidine announced the upcoming release of the Netflix series "The Eddy," in which he is co-starring.
The series — which premieres on Netflix on May 8 — is directed by Oscar-winner Damien Chazelle and also stars André Holland, Joanna Kulig and Amandla Stenberg.

The show tells the story of a Paris jazz club owner's efforts to protect his family and his livelihood after getting involved with unseemly criminal elements.
Abidine published a picture from the series on his Instagram account, commenting: "I am excited for the international premiere of 'The Eddy' series on Netflix, starting May 8. Waiting for your opinion."
Abidine also stars in the upcoming film "Al-Ankabout" (The Spider), in which he plays the role of a businessman who engages in disputes with his brother, played by actor Ahmed al-Sakka.
Abidine's character's business ventures in Egypt experience major problems, after which conflict emerges between him and his brother.
The movie is expected to be exciting and suspenseful, and to include dangerous action scenes, as is usual for Sakka's movies.
Al-Ankabout stars Abidine, Sakka, Mona Zaki, Mohamed Lotfy, Ahmed Fouad Selim, Zaki Fateen Abdel Wahab, Yousra Elloazy, and Reem Mostafa. It is written by Mohamed Nayer and directed by Ahmed Nader Galal.