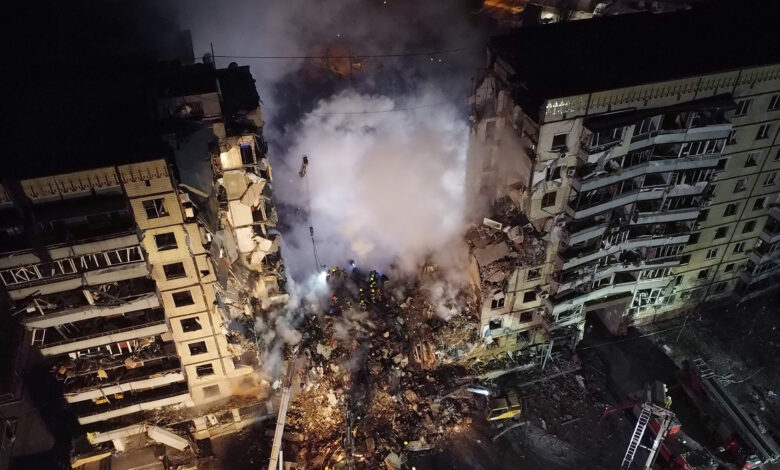 A child's body was found in the wreckage of an apartment building in Dnipro on Tuesday, raising the death toll from a Russian missile strike Saturday to 41, according to Ukrainian officials.
"At 9.46 this morning, the body of one dead child was pulled out from under the rubble of a destroyed residential building on the 4th floor," Ukrainian presidential adviser Kyrylo Tymoshenko said on Telegram.
The strike is one of the deadliest single attacks of the war and is now confirmed to have killed at least four children.
Earlier Tuesday, a Ukrainian military official said 25 residents remain missing after 90% of the destroyed apartment block was "dismantled."
Dnipropetrovsk regional military administration head Valentyn Reznichenko said 28 victims remain in hospital, 10 of them seriously injured.
On Monday the Office of the United Nations High Commissioner for Human Rights reported that 7,000 civilians have died in Ukraine since the beginning of Russia's full-scale invasion on Feb. 24 last year.