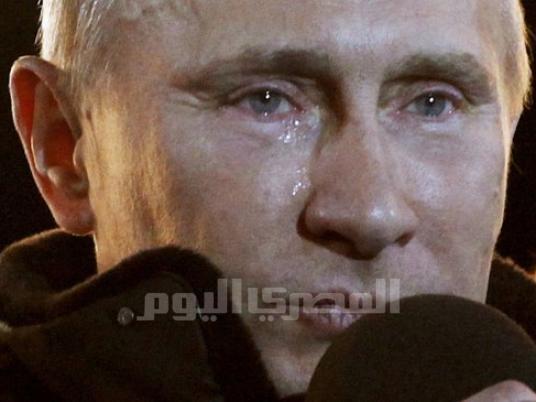 Ukraine released video footage on Tuesday of what it said were Russian soldiers captured on its territory, only hours before the presidents of the two countries were due to meet for the first time in months.
In Moscow, a military source told Russian news agencies that a group of soldiers had surrendered to Ukrainian forces after crossing the border by accident.
Russia has always denied assertions by Ukraine, backed by the United States and the European Union, that it has been sending arms and troops across the border to support pro-Moscow separatists. The rebels have been fighting Ukraine's army since April in a war that has killed over 2,000 people and triggered Western sanctions against Russia.
Tuesday's video provided the strongest evidence yet to back up Kiev's claims, sharply raising the stakes before a meeting between Ukrainian President Petro Poroshenko and Russia's Vladimir Putin in the Belarussian capital Minsk.
It came a day after Ukraine's state security service said it had detained 10 Russian paratroopers who had crossed the border in a column of several dozen armed infantry vehicles.
In footage posted on the official Facebook page of the Ukrainian government's "anti-terrorist operation", the men were shown dressed in camouflage fatigues.
One of them, who identified himself as Ivan Milchakov, listed his personal details, including the name of his paratroop regiment, which he said was based in the Russian town of Kostroma.
"I did not see where we crossed the border. They just told us we were going on a 70 km (45-mile) march over three days," he said.
"Everything is different here, not like they show it on television. We've come as cannon fodder," he said in the video.
Another man in the footage, who gave his name as Sergeant Andrei Generalov, said: "Stop sending in our boys. Why? This is not our war."
Russian news agencies quoted a defense ministry source as saying Russian servicemen had crossed into Ukraine inadvertently.
"The soldiers really did participate in a patrol of a section of the Russian-Ukrainian border, crossed it by accident on an unmarked section, and as far as we understand showed no resistance to the armed forces of Ukraine when they were detained," the source said.
Rebels Encircled
The Russian servicemen were detained, with their personal documents and weapons, near the small town of Amvrosiyivka in Donetsk region, the Ukrainian state security service said.
"Officially they are on military exercises in various corners of Russia. In reality they are involved in military aggression against Ukraine," Defense Minister Valeriy Heletey said in a Facebook post.
The conflict in eastern Ukraine broke out in April, a month after Russia annexed Ukraine's Crimea peninsula in response to the toppling of a pro-Moscow president in Kiev.
Since Putin and Poroshenko last met on June 6 in France, Ukraine has turned the tide of the conflict and largely encircled pro-Russian rebels holding out in two cities in the east of the former Soviet republic.
But the diplomatic crisis has only deepened, especially since the downing of a Malaysian airliner over rebel-held territory last month with the loss of 298 lives.
Stung by US and EU sanctions against its finance, oil and defense sectors, Russia has hit back by banning most Western food imports, in a trade war that is hurting both the Russian and European economies. With tensions at their highest since the Cold War, Russian and NATO forces have both stepped up exercises in recent months.
Tuesday's talks, expected to begin after 0700 EST in the Belarussian capital of Minsk, will include European Union foreign policy chief Catherine Ashton and the leaders of Belarus and Kazakhstan, partners in a Russian-led customs union.
But expectations on all sides were low, even before the dispute over the Russian incursion.
Reuters reporters in Donetsk, one of the two main rebel strongholds the Ukrainian military has been trying to retake, reported loud explosions and heavy machine-gun fire in the center of the city overnight, but calm had returned by morning.