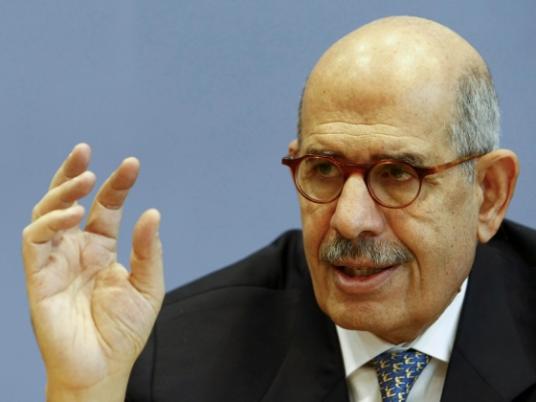 Mohamed ElBaradei, the co-founder of new Revolution Party, warned against downplaying the importance of the constitution, four hours after Field Marshal Hussein Tantawi, the head of the ruling Supreme Council of the Armed Forces, urged writing the new constitution ahead of handing over power on 30 June.
ElBaradei posted on his Twitter account on Sunday saying that the 1954 constitution was written in 18 months but the military council demands the revolution's constitution be written in one month.
"Don't downplay the importance of the constitution. Egypt deserves better than this," he wrote.
Tantawi held a meeting on Sunday with the representatives of 19 political parties represented in Parliament and several independent MPs. He stressed the necessity of writing the constitution before the handover of power to a newly elected president on 30 June.
Translated from Al-Masry Al-Youm