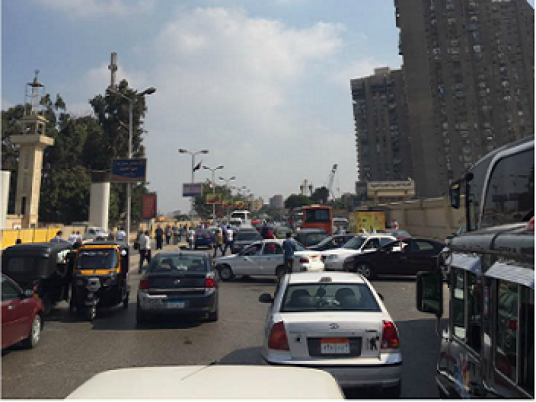 Dozens of people blocked traffic along the Nile Corniche on Thursday to protest against the shortage of infant formula in Egypt, as well as rising prices.
The protest took place near the headquarters of the Egyptian Pharmaceutical Trading Company (Egydrug), the main distributor of subsidized infant formulas in Egypt.

The protest caused traffic congestion on the vital Corniche road downtown and surrounding areas. According to eyewitnesses, parents held their infants during the protests.
The Health Ministry recently announced an increase in the price of subsidized and non-subsidized infant formulas, with prices going up last Thursday.
The price of formula for infants aged between one day and six months rose from LE3 to LE5 per package, while formula for babies between six and 18 months rose from LE18 to LE26, according to activist Mahmoud Fouad.
Meanwhile, the price of non-subsidized formula rose between 15 and 30 percent, he said.
The Health Ministry announced in May that it planned to reduce the annual production of subsidized infant formula from 23 million packages to 18 million. The ministry also set certain restrictions on the selling of formula, causing citizens to form long queues at outlets.
Each infant has the right to 12 packages a month, according to the current government system. Due to the shortage in formula, parents are usually unable to meet the full needs of their infants.
Edited translation from Al-Masry Al-Youm