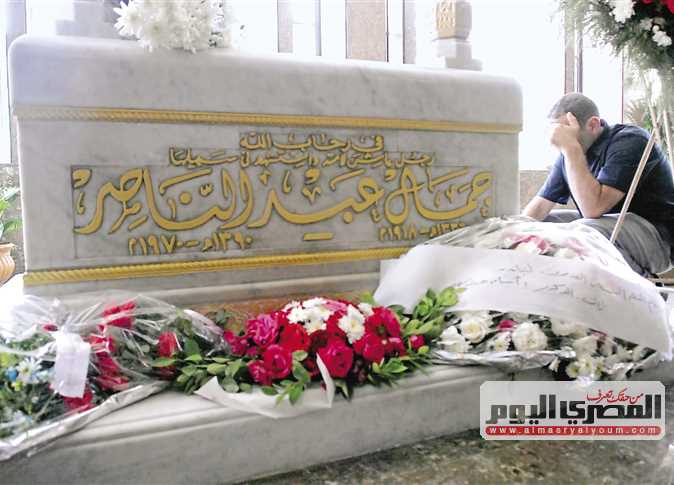 Dozens of Egyptians and Arabs in Cairo gathered at the late Egyptian President Gamal Abdel Nasser's mausoleum on Saturday to commemorate the 49th anniversary of his death.
In attendance were Nasser's children; Hoda, Abdel Hakim, and Mona, as well as the late president's grandchildren. Parliament Member Mostafa Bakry and writer Farida al-Choubachy also attended the death anniversary.
Participants in the event chanted "O Nasser, the symbol of freedom .. O Nasser, the symbol of dignity.. Abdel Nasser, the symbol of Arabism." They also raised banners reading "Nasser lived free and died free", and "Nasser the beloved of millions."
Nasser died on September 28, 1970. He was known for his nationalist policies and vision of pan-Arabism, also referred to as Nasserism, hugely popular in the Arab World during the 1950s and 1960s.
Abdel Hakim, the son of the late president, said that his father triumphed the nation-state and national Arabism, led the development and revival of his country, and liberated the Arab people and Africa.
"We need to restore the spirit of Nasser and help our country in the development being witnessed in the era of President Abdel Fattah al-Sisi, which is on the same path," he said.
He stressed that the Egyptian people are aware of the Muslim Brotherhood terrorist group's plots, spreading rumors aiming to undermine Egypt's stability and national security, their custom since 1954 when they attempted to assassinate Nasser.
Edited translation from Al-Masry Al-Youm