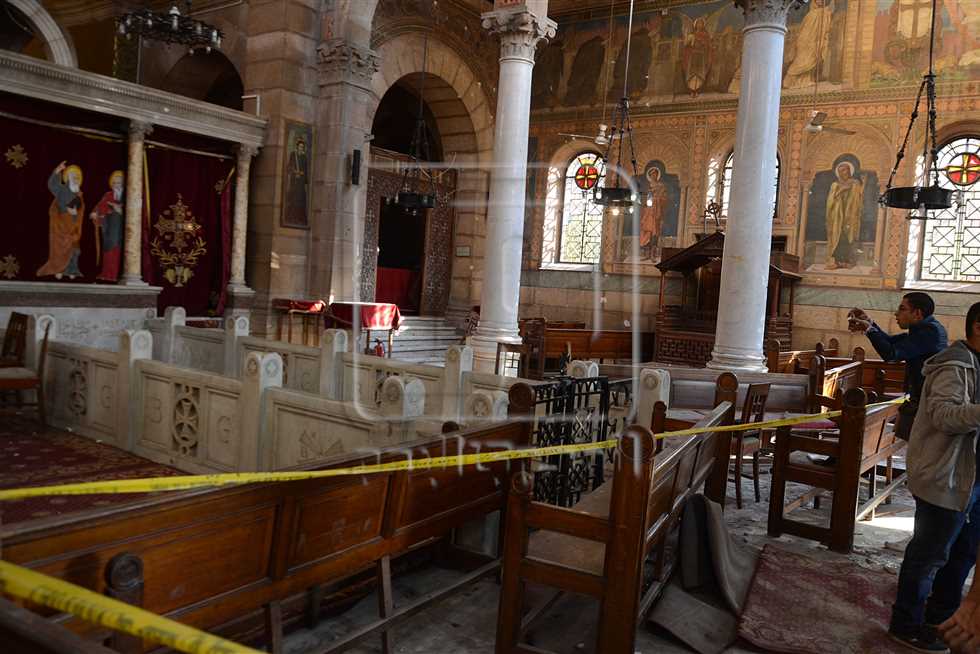 Dozens of Egyptians protested on Monday outside the Virgin Mary and St. Athanasios Church in Nasr City, after they were denied entry to the funeral of victims of the church bombing.
Egypt's Coptic Pope Tawadros II led funeral prayers Monday for the victims of the Botroseya church bombing that left 23 people dead and tens injured.
Only families of victims who received an official permit were allowed entry to the funeral mass that was held at the Virgin Mary and Saint Athanasios Church.
Security forces also closed all streets leading to the church.
Pope Tawadros II had cut short a visit to Greece to return to Egypt following the explosion, which hit the Botroseya church attached to the Saint Mark's Coptic Orthodox Cathedral.
Following the explosion, Egypt's Orthodox church stressed the importance of preserving national unity, while President Abdel Fattah al-Sisi declared a three-day mourning starting Sunday.
Security sources said that a highly explosive device that contained 12 kilos of TNT explosive materials was placed inside the church and was remotely detonated during Sunday mass.