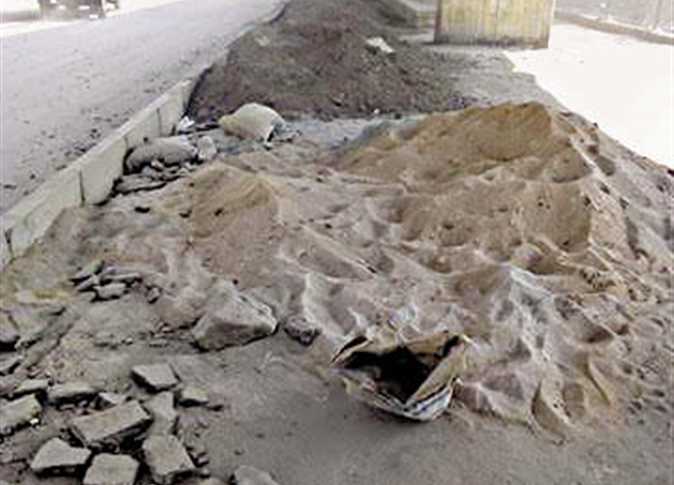 Residents of Zamalek's Abu al-Feda street have complained of the drilling that began in January in the area that extends to the headquarter al-Ahli club, after workers removed tiles from the pavement in the street causing the impediment of cars and pedestrians.
The residents showed their discontent by calling for the restoration of the street and the pavement.
The street's residents said that West Cairo neighbourhood released a statement on Facebook, saying that the development works will last for nine months.  The schedule pointed out that the crushed asphalt layer will be rubbed off in one month and the crushed pavements will be restored in 15 days.
Karim Gamel Saed, a resident in Abu al-Feda street, said that, "At the time of constructing roads and bridges between the neighbourhoods and cities in short time, chief of [Zamalek] district develops four kilometer streets in nine months."
Another resident inquired, "How does a major vital street break down entirely in three days, leaving it for three months without any repairs?" noting that there is no alternative to the roads.
General Hesham Khashaba, chief of West Cairo neighbourhood, said the development project is taking a long period because of cars remaining on the street. He added that the developments will continue in parallel with maintenance of light poles and the cleaning of all waste, and that the duration of the work could be completed before nine months.
Edited translation from Al-Masry Al-Youm