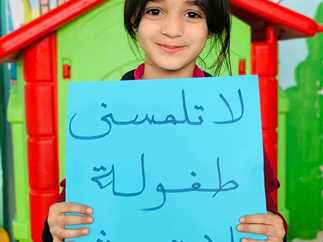 The Mansoura Criminal Court in Daqahliya Governorate sentenced an elderly man to ten years in prison on Monday over sexually abusing children between the ages of four and seven.

The defendant was accused of luring a number of children to his home to molest, while they were on their way to Quran lessons.
The incident occurred in the village of Jadidat al-Hala village in Mansoura, Daqahliya.
In August the head of Daqahliya Security Directorate Sayed Sultan received a report about claims filed by four families from the Jadidat al-Hala village that a driver had lured their children, girls and boys, to his home.

The accused, Ibrahim Aboul Magd, known as Adel Aboul Magd, 58, a driver, was arrested and investigators listened to the testimonies of the children who confirmed the incident.
The accused confessed before the police to committing the incident, stressing that he regretted what he had done.
He later retracted his confession before the public prosecutors, saying: "Those children are like my own children, how would I do that to them?"
The father of one of the victims said before the public prosecutors that the old man lured his daughter, her friends, and about 13 other boys and girls to his house in the village under the pretext of buying them sweets.
He threatened to burn and kill them if they told anyone about what happened.
But one of the harassed children told his mother what occured. By asking the rest of the children, they confirmed the incident.
The father added that only three families filed complaints against the accused at the Mansoura police station, but the families of the rest of the victims were afraid of scandals and the influence of the accused's family, who all live in a residential block in the village.
Prosecutors listened to the statements of the victims who all testified.
The accused lived in a house on the corner of the street in which they lived. They went for Quran lessons next to his house and that he called them and gave them money to buy sweets and then took them to his house where he made them watch pornographic films with him, then asked them to take off their lower clothes and also took off his clothes.
He then began touching them and threatened to kil them if they told anyone.
Prosecutors referred the accused to the Criminal Court and charged him with kidnapping children, sexual harassment, endangering their lives, and showing children pornographic films and sexual content.
Mohamed Khaled, the victims' lawyer, said that the accused committed this shameful act more than once and that the number of victims exceeded 14 children, but due to the rural nature of the area families feared reporting the crime out of shame.