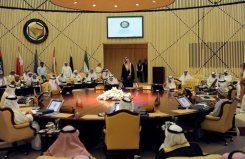 Vice President of Dubai Police Dahi Khalfan criticized Qatar for what he said was attempting to dismantle the Arab nation, warning that the role the country is currently playing would turn against it at the end.
Khalfan told CNN Arabic Thursday evening that more than 80 percent of Arabs believe that Qatar played a role in dismantling the Arab nation. "Gulf cooperation will continue if Qatar tries to cause some trouble," he added.
Khalfan suggested creating an Arab strategic council including KSA, UAE, Bahrain, Egypt and Jordan. "This council will not be a substitute for the Gulf Cooperation Council, as it would be primarirly of a military nature to form a coherent Arab force that responds to any harm against the aforementioned countries," Khalfan said.
"Armies of the countries that will make up the strategic council will do joint exercises to raise its readiness. We are seeking security and stability to defend ourselves," Khalfan mentioned.
Egypt needs Field Marshal Abdel Fattah al-Sisi, the former defense minister, as president because he is a great symbol and expresses national independence, Khalfan said.
Relations between Egypt and Qatar took a serious blow after the ousting of Egypt's first elected president, Mohamed Morsy, who hailed from the Muslim Brotherhood. The new-military government accused Qatar of supporting the rival political group, which the government has now designated as a terrorist group. Saudi Arabia and UAE, wary of the Brotherhood, swooped in quickly to prop Egypt up financially after the political upheaval.
Edited translation from Al-Masry Al-Youm