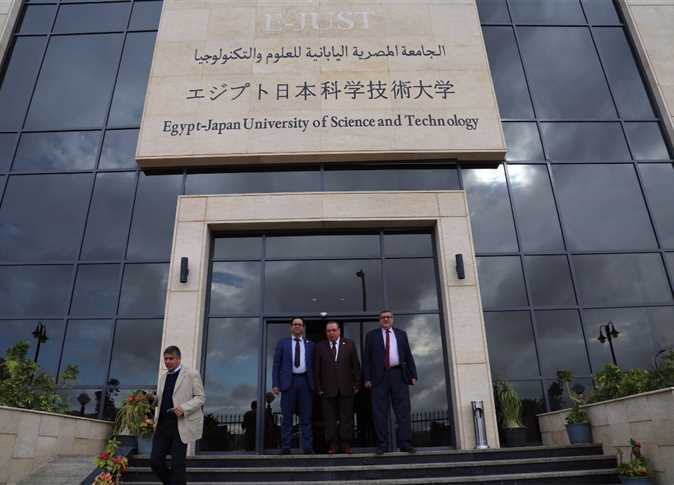 President of Egypt-Japan University of Science and Technology (E-JUST) Ahmed el-Gohary said on Monday that E-JUST obtained a grant of US$27 million to purchase equipment and labs.
He added that the permanent headquarters of the university will be opened on 200 acres in September at a total cost during the first and second phases of LE4 billion to be provided by the Egyptian government, while the Japanese government will provide the equipment and the labs.
Gohary's remarks came during the inauguration of some facilities and buildings at E-JUST in the presence of the Minister of Higher Education and Scientific Research Khalid Abdel-Ghaffar and the Chairman of the Board of Trustees of the E-JUST Fayza Abul Naga.
Gohary said that 500 students from high schools will be admitted to the university this year, adding that the university currently has eight programs and that 11 new programs are being developed.
He said that the admissions test is inspired by the Japanese system. Students will be tested in four subjects: mathematics, chemistry, physics, and critical thinking.
Gohary said that the cost of studying in E-JUST per student reaches LE174,000 per year, while the university records actual expenses of LE80,000 in engineering programs and LE62,000 in business management programs, and housing in the university dorm accounts for expenses of LE20,000 annually.
He added that the university has 60 scholarships paid for by civil society organizations that will be offered to outstanding students who are unable to pay to study at E-JUST.
He pointed out that the university was able to secure the financing of its research projects by attracting about LE41.5 million in grants from local and international research bodies.
Edited translation from Al-Masry Al-Youm