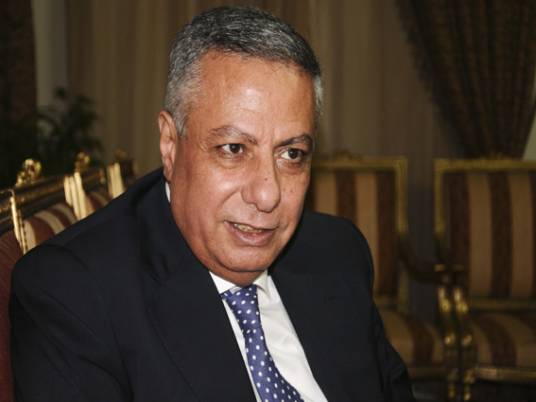 Education Minister Mahmoud Abul Nasr said tenures of toppled presidents Hosni Mubarak and Mohamed Morsy will be drafted in textbooks objectively with their advantages and disadvantages.
In an interview with the London-based Asharq Al-Awsat newspaper on Monday, Abul Nasr said, "these eras will be included with its pros and cons. All incidents that happened in Egypt at that important time of history will be included without bias toward anyone."
Abul Nasr said the ministry will not cater the textbooks to be politically oriented favoring one political faction over another. "We don't have any political affiliations to orient students toward anything. We will write history as it happened. We will not comment in history books over the incidents," the minister said.
The minister also called for waiting until the education development strategy has been completed.
"The Egyptian people have political awareness to differentiate between the good and bad," he said, calling for facing them with whatever mistake anyone could found.
Abul Nasr added that the video conferencing system will not be cancelled saying, it will be allocated for other purposes.
Developing the education process is being supervised by the presidency, he said adding that it will not be affected in case of a cabinet reshuffle.
Regarding problem of over-crowded classrooms, Abul Nasr referred to need of around 10,000 schools to resolve the problem. He also highlighted importance of school activities saying, "In my view, they are not of less importance that syllabuses."
Asked about applying the tablets system and including it within the educational process as well as its costs, Abul Nasr said, the new system will not cancel the textbooks. "Costs of buying the tablets reached LE84 million, while costs of printing textbooks reach LE1.3 billion annually," he added.
He referred to proposals to minimize the books, adding that three research centers at the ministry work on developing the educational process.
Edited translation from Al-Masry Al-Youm