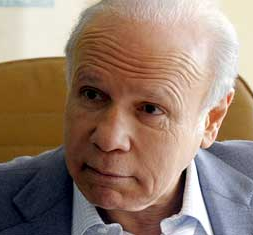 The Egyptian Football Association (EFA) issued a statement declaring that it is considering Liverpool star Mohamed Salah's list of demands, and denying claims that the association referred Salah to a disciplinary committee over a Twitter feud, according to Al-Ahram.
In early August, Salah sent a list of non-negotiable demands to the EFA, which included distancing himself from the national team and federation "outside the pitch", according to Al-Youm Al-Sabae. One of Salah's demands called for a response from the EFA before 27 August, but an alleged lack of a meaningful response led Salah to call out the association on Twitter.
Meanwhile, the EFA claim that they have not received a direct complaint from any national team member including Salah – only that the footballer's agent Mohamed Abbas had sent a list of demands early August. The EFA nonetheless resolved to set a meeting to discuss the player's demands.
The association added that while it did receive a list of demands from Abbas on 11 August, it was sent to the EFA's president personal email. This prompted the association to reply on 16 August, asking Abbas to send his demands to the official federation email, or through fax. Abbas re-sent the letter on 23 August, to which the EFA replied that it would discuss the terms in a meeting on Monday, as its members were on Eid vacation.
The association went on to attack the email sent by Abbas, claiming it contained several unacceptable phrases that were "a first in the history of the administrative work of football, worldwide". According to the EFA, Abbas asked the association to collectively resign if they were not to meet his "non-negotiable" demands. The EFA refused to disclose other contents of the letter, as they would allegedly spark a feud within the national team.
The new EFA statement clashes with an earlier statement on social media, which suggested that the association decided to refer Salah to a disciplinary committee. This "referral" was announced by EFA members Khaled Latif and Magdy Abdel Ghani, in a Monday statement on their official Twitter accounts:
"In the EFA's effort to show the truth, and in reference to what has been published through social media platforms, we would like to inform you that it is not the EFA's duty to solve its players' personal problems."
The statement added, using Salah's full name, that "there are specified committees that Mohamed Salah Hamed Ghali Taha's agent could go to.
The specified will be subjected to a disciplinary committee for breaking the disciplinary code, and publishing false information aiming to harm a national entity for fame and personal gain."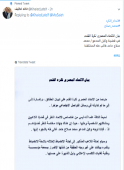 We asked for guarantees regarding Mohamed's wellbeing whilst with the national team, and assurances that the image rights violations wouldn't happen again. That's all. They have yet to respond.

— Ramy Abbas Issa (@RamyCol) August 26, 2018
Salah's list, according to Al-Youm Al-Sabae, included the demand that Salah only be asked to participate in the 90 minutes of each game – and otherwise have nothing to do with either the National Team or the Federation, outside the pitch. Moreover, Salah would be providing neither interviews, nor photographs, and would not take part in any press conferences, except after referring to his agent for permission.
In addition, the EFA would be responsible for providing Salah with personal bodyguards to accompany him to hotels, restaurants and the bus. Salah would also not be obliged to take part in any ads concerning the national team, and any photo of his would not be used unless the EFA asked his agent first.
Finally, the statement demanded a reply by the EFA before 27 August to avoid its "dismissal", adding that the player would not be taking part in Egypt's upcoming match against Niger (despite Liverpool's approval) as the summoning request was sent late.
The issue was fueled when Mohamed Salah published a tweet through his official account yesterday in Arabic, writing, "It is natural for every association to try and solve its players' problems, and ensure their comfort…However, I've been seeing the exact opposite happening…Is it normal for my messages and my lawyer's messages to be ignored? And why is that? Don't you have enough time to give us a reply?!"
الطبيعي أن أي اتحاد كرة يسعى لحل مشاكل لاعبيه حتى يوفروا له الراحة.. لكن في الحقيقة ما أراه عكس ذلك تمامًا.. ليس من الطبيعي أن يتم تجاهل رسائلي ورسائل المحامي الخاص بي … لا أدري لماذا كل هذا؟ أليس لديكم الوقت الكافي للرد علينا؟!

— Mohamed Salah (@MoSalah) August 26, 2018
This morning, the EFA allegedly published a statement – which they now deny – that Salah was "harming Egypt's reputation". The tweets suggesting Salah's referral to the disciplinary committee came an hour later.
Salah's issues with the EFA stretch back to before the World Cup in June, when the association used Salah's photo on the national team bus without his permission. This caused him copyright issues with his sponsors.
Mohamed Salah rose to football fame between 2017 and 2018, displaying a spectacular season with Liverpool in the Premier League, leading his team to the UEFA Cup final, and being named the Top Scorer of Premier League, in addition to many awards, including the prestigious Golden Boot. The player is currently a contender for UEFA Men's Player, battling with football greats Cristiano Ronaldo and Luka Modric, with the results to be announced 30 August.