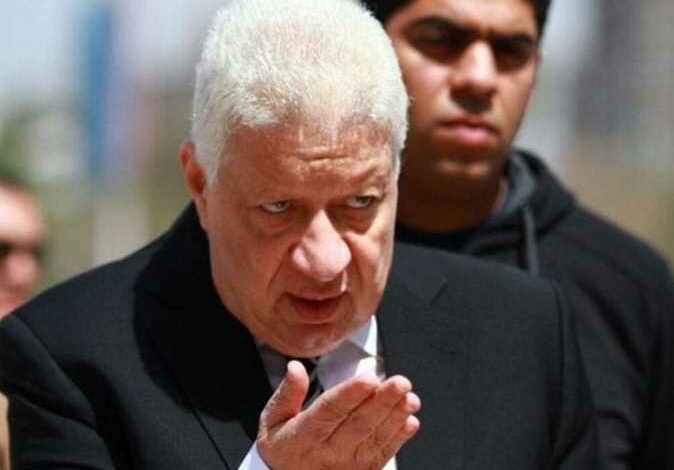 A major crisis arose in Egypt during the past few hours, after Mark Clattenburg, head of the main referees committee of the Egyptian Football Association, resigned from his position.
Clattenburg's departure came at a time when Zamalek Club was facing successive defeats.
There was subsequently great pressure from the Egyptian club supporters and club president Mortada Mansour on the referees.
The British 'The Sun' newspaper wrote a report entitled "Mark Clattenburg forced to flee Egypt after shocking abuse as club chief claims ex-Prem referee is in a gay relationship."
The newspaper added: "The Englishman has suffered harsh criticism and personal attacks from Mortada Mansour, the president of Zamalek Sporting Club."
"Mansour has been critical of Clattenburg's role in Egyptian football and has incorrectly claimed that the ex-ref has left his wife to start a gay relationship," the report continued.
According to The Sun, The 47-year-old Clattenburg decided to leave Egypt, fearing for his safety, after threats from Zamalek supporters.
Clattenberg has not been paid for two months and was earning about LE32,000 a month, the report said.
Well-known Egyptian lawyer, Khaled Abu Bakr, called for urgent intervention from the Prime Minister and MPs in the matter, stressing that the matter represented a great danger to Egypt's international reputation in sports.
Clattenburg's official resignation came on Tuesday evening.
The Board of Directors of the Egyptian Football Association will hold an emergency meeting, Wednesday, to decide on Clattenburg's resignation.
The Board of Directors also confirms its confidence in the Referees Committee.
They will continue to function normally, led by Mohamed Farouk, Vice Chairman of the Committee.