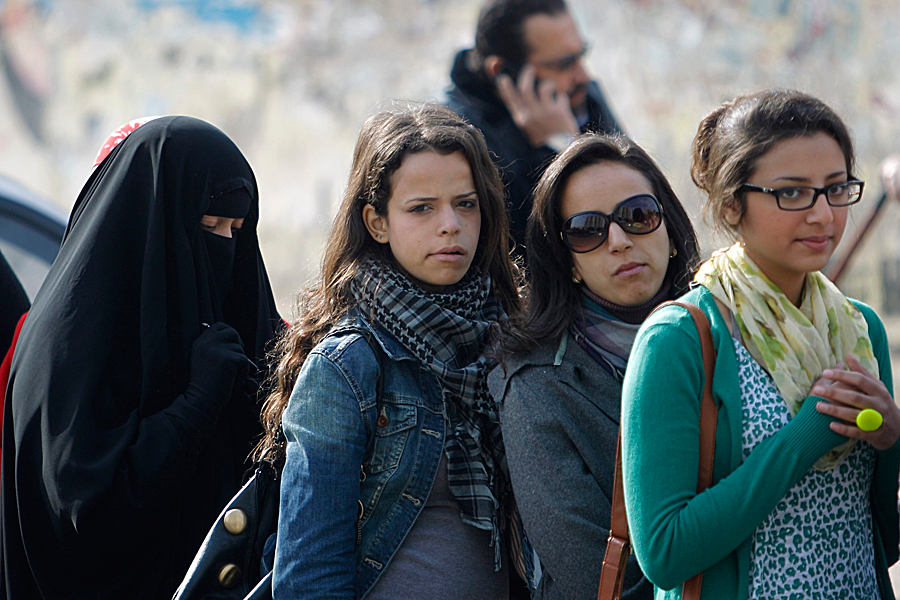 Egypt has come first place in a report by UN Women and the United Nations Development Program regarding the measures taken by nations worldwide to support women during the coronavirus pandemic.
The COVID-19 Global Gender Response Tracker, coordinated by the UNDP with substantive leadership and technical contributions from UN Women, listed 38 measures taken by Egypt in response to the COVID-19 crisis.
Of these measures, 21 have been coded as gender-sensitive.
These include seven measures targeting women's economic security, three measures addressing unpaid care work, and 11 measures responding to violence against women.
The report said that Egypt is the only country in the region to register a holistic response with measures that span at least three dimensions – women's economic protection, unpaid care, and combating violence against women.
The head of the National Council of Women (NCW) Maya Morsi expressed deep pride over Egypt's position in the report.
According to the UNDP report, the Ministry of Social Solidarity (MoSS) is planning to add 60,000 families to the Takaful and Karama cash transfer programs, thereby increasing its budget from LE18.5 billion to LE19.3 billion (USD 1.75 billion to 1.22 billion), with the aim of reaching a total of 3.6 million households by 2021 with roughly 16 million beneficiaries.
"These programs mainly target women heads-of-households. Some 200,000 households (approximately one million beneficiaries) will receive a cash payment of LE 450–500 (USD 28.5–32) for three months in addition to potential in-kind benefits, with priority given to older persons, orphans, persons with disabilities and female headed households. In-kind support in the form of food and poultry is being targeted towards widows, female heads-of households, the elderly and people with disabilities, provided by the Tahya Masr Fund in collaboration with MoSS and the Ministry of Local Development," the report wrote.
It added that "To support women's employment, the micro, small and medium-sized enterprises agency has allocated a financing portfolio amounting to 5.4 billion (USD 343 million) to finance projects for women in particular in border and upper governorates. It is expected that 216,000 micro-projects will be implemented over five years, and 250,000 jobs and projects will be funded through banks and civil society organizations that cooperate with the agency."
"In addition, the Ministry of ICT launched a package of educational programmes for women to prepare them for entry into the labor market. Through its Women Business Development Center, and a project called AlMashghal, the NCW has connected with women from different governorates to produce masks that can be sold to the public," it explained.
Egypt has also bolstered leave provisions for women at this time.
According to Decree #719 of 2020, pregnant women or those looking after one or more child younger than 12 years old will be granted exceptional leave for as long as the decree remains in force.
Furthermore, women employees looking after children with disabilities will be granted leave, without losing their jobs.
The country's measures to tackle violence against women during the pandemic are broad ranging.
In consultation with UN Women, the UNFPA, the World Bank and other actors, the NCW produced a policy paper titled "Egypt's Rapid Response to Women's Situation during the COVID-19 Outbreak".
Egypt is currently updating the referral pathway for survivors of violence, to include hotlines and newly introduced response and reporting mechanisms.
A hotline for female survivors of violence was established at the Human Rights Department of the Ministry of Interior.
The Ministry of Social Solidarity kept eight shelters open for women and their children, providing a range of services including consultation, legal and psycho-social support in addition to free of charge online therapy.