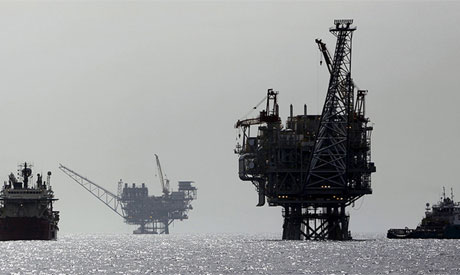 Minister of Petroleum Tarek al-Mulla announced the addition of the "Niduko South West 3" well to the production map for the Noroos gas field in the Delta area, with a production capacity of 180 million square meter per day.
In a statement on Tuesday, the minister announced that the move comes as part of the ministry's efforts to speed gas production in accordance with a time plan, ensuring the maximum number of wells in the least amount of time.
This will help maintain the production rates of the already discovered wells to prevent speedy depletion, while also ensuring continuous growth in Egypt's gas production to satisfy local markets.
He praised the Petrobel company for completing the Noroos gas field expedition, creating development wells and then connecting the wells to production plants in a short period of just two months.
"Niduko South West 3" is the 15th development well to be discovered in Noroos field, which has been consistently producing 1.2 billion square meters of gas per day, achieving the highest production rate of natural gas in the history of Nile Delta area.
The Nile Delta has been producing gas for five decades.
Noroos gas field was discovered in Nile Delta area in 2015, approximately 120 km north-eastern Alexandria. The field achieved its first production by September 2015. A year later, it was producing record  levels of 128,000 oil barrels per day.
Egypt has been achieving record discoveries in the field of natural gas during the past few years. The country hit it big when it discovered the Zohr field in 2015, an offshore Mediterranean gas field with an estimated total amount of gas of 850 billion cubic meters (30 trillion cubic feet).
Italian company Eni then announced the discovery of Noor gas field in North Sinai. Noor has been estimated as three times the size of Zohr. In June, the Ministry of Oil announced that the Noor field reserves are expected to reach over 90 trillion cubic feet, ranking as one of the largest gas fields in the world.