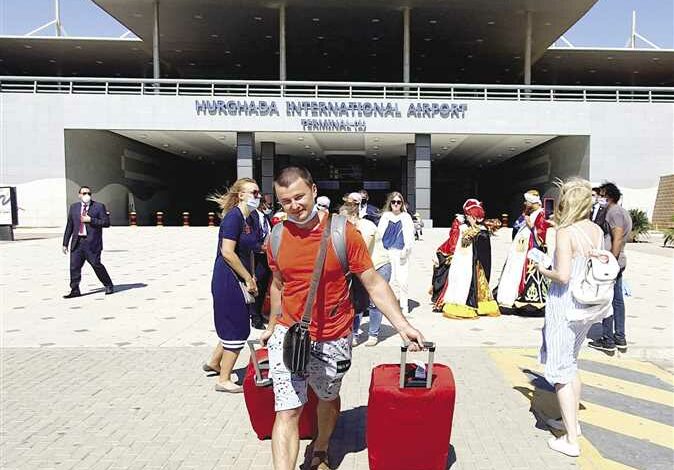 The Egyptian Minister of Tourism and Antiquities Ahmed Eissa announced Monday that Egypt has received the largest number of tourists ever in one month.
Eissa said in statements to reporters that the month of April witnessed the reception of the largest number of tourists throughout Egypt's history, with about 1.35 million tourists, thanks to the decisions supporting tourism and investment.
Egypt received about seven million tourists during the first five months of this year, he explained and aims to receive 15 million tourists during the current year, with about 18 to 20 million tourists during the next year.
The Minister of Tourism and Antiquities affirmed that the ministry's direction is to support the local, Arab and foreign private sector, to reach its targets for the number of tourists.
He noted the ability of the private sector to efficiently achieve growth.
Recovering tourism
A tourism expert in the Red Sea Atef Othman confirmed the recovery of tourism in Marsa Alam hotels and resorts, coinciding with the high rates of inbound tourist flights from Europe.
According to Othman, the airport received 18 Italian flights, 19 German flights, 31 Czech flights, 18 Polish flights, five Dutch flights, three Belgian flights, four Swiss flights, two French flights, and one from each of Luxembourg, Austria, Hungary and Lithuania.
Hurghada International Airport, on October 14, recorded an increase in the number of flights, receiving 83 regular and chartered flights from various European airports carrying about 12,000 European tourists.
The German tourists coming to Hurghada in the Red Sea topped the list of European nationalities.