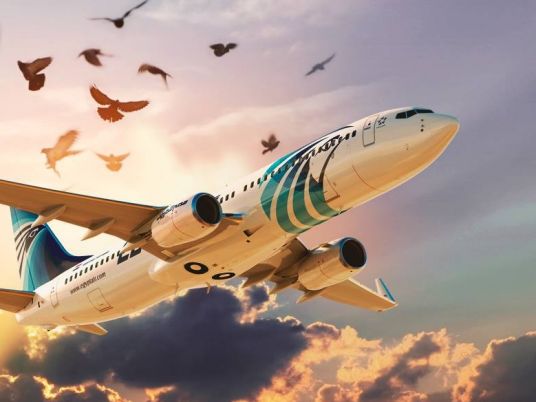 Chairman and CEO of EgyptAir Holding Company Roshdy Zakaria announced on Wednesday that the first flight from Cairo to Doha in three years will depart on January 18.
During a phone interview with "Kalema Akhera" (the last word), Zakaria said that the airline will offer two daily morning and evening flights to Qatar, in addition to four weekly flights from Alexandria's Borg El Arab International Airport.
He added that Qatar Airways is coordination with Egyptian Civil Aviation Authority to begin reoperation of its flights between the two countries.
He continued, "each stage will have an interest in flights. We will increase the number of flights, and we can reach three flights per day to Qatar."
Zakaria's announcement comes after Egypt's Aviation Ministry ended its suspension on Cairo-Doha flights on Tuesday, amid reconciliation between Qatar and Saudi Arabia, the United Arab Emirates, Bahrain, and Egypt.
Saudi Arabia earlier this month announced the "Al-Ula agreement", which is aimed at ending the quartet's embargo on Doha over allegations that it supports terrorism.
Flights departing via Egypt's EgyptAir flag-carrier to Doha from Cairo International Airport were suspended in 2017.
Egypt announced the closure of its airspace and seaports for all Qatari transportation to protect its national security. It further issued a new decree requiring Qatari citizens to carry a visa in order to enter the country, replacing a resolution written in 1960 allowing Qataris to enter Egypt freely.
Egypt remains wary of reestablishing ties with Qatar due to its connections with the Muslim Brotherhood and the harsh coverage Cairo receives from Qatari media, specifically state-run Al Jazeera.