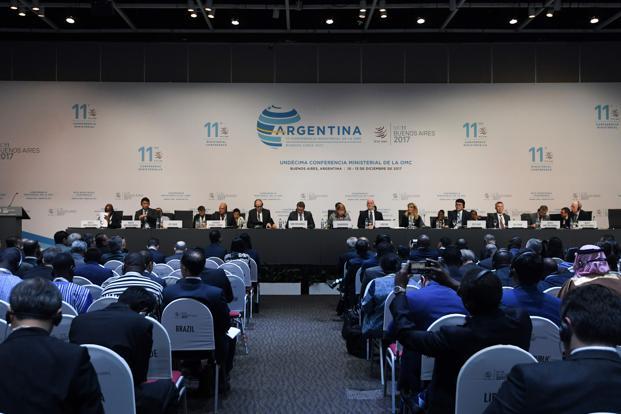 Egypt's Minister of Trade and Industry Tarek Qabil said on Wednesday that Egypt and Argentina are considering a barter deal in which Egypt will provide the Argentinian medical market with the Egyptian-made Sovaldi, a medication used for treating Hepatitis C, in return for Argentinian products.
At the sidelines of the 11th World Trade Organization's Ministerial Conference, which took place from December 10-13 in Argentina, Qabil spoke with Argentina's Deputy President Gabriela Michetti about the benefits of the deal. These included helping to reduce Egypt's trade deficit with Argentina and enabling Egyptian pharmaceutical products to penetrate foreign markets.
Statistics from the Egyptian trade ministry shows Egypt's trade deficit to Argentina reached $1.78 billion in 2016 after Argentinian exports to Egypt gathered $1.79 in revenue, while Egyptian exports to Argentina were only worth $8 million in the same year.
Qabil added that the Egyptian-made Sovaldi drug has been successful in treating those diagnosed with Hepatitis C, citing an October government announcement which declared 1.4 million Egyptians had been cured of Hepatitis C. This came after the implementation of a state-sponsored plan seeking to eliminate the virus in its entirety in Egypt.
Qabil also said the price of the drug for Argentina will stand at 10 percent of the global price, and he praised Argentine footballer Lionel Messi, whose foundation donated 3,000 doses of the Egyptian drug in February to treat patients worldwide.
Michetti was optimistic that Argentina will consider the barter deal, agreeing that it would provide treatment for those diagnosed with Hepatitis C in Argentina at a low cost, and will improve the balance of trade between the two countries.
Edited translation from Al-Masry Al-Youm