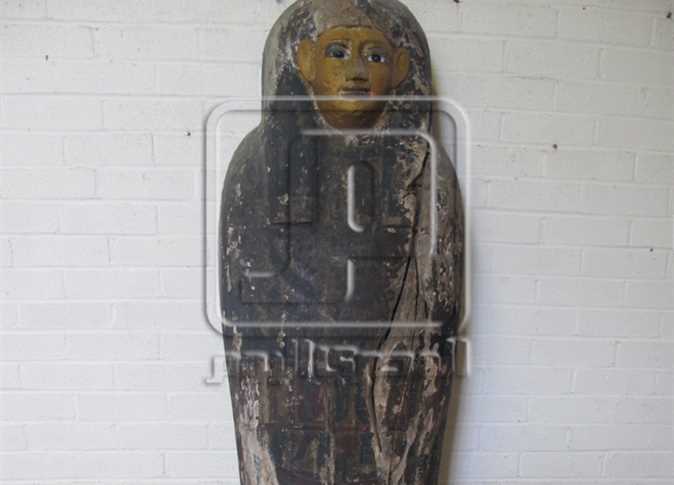 Egypt's Tourism and Antiquities Police arrested four people in Saqqara, as they tried to sell an antique casket for a sum of LE250,000.
Ayman Ashmawy, the Head of the Egyptian Antiquities Department in the Antiquities Ministry, said on Tuesday that a special archaeological committee was set up by the Ministry to inspect the casket.
He added that after examination, the committee found that the casket dates back to the Ptolemaic or Late Period of ancient Egypt, and has a mummy inside.
The casket was not registered missing with the stores or museums of the Antiquities Ministry.
Asmawy added that the casket is made of wood and shaped like a human, with a layer of colored plaster, a painted face of a woman, a hair wig, and below it some inscriptions depicting the god Horus.
The sarcophagus contains a view of the process of mummifying the deceased, and a text inscribed with hieroglyphic writing. On both sides of the casket, there is a scene of a snake – representing the protecting goddess – putting the crown of Lower Egypt to the right of the casket, and the crown of Upper Egypt at the left side of the casket.
Edited translation from Al-Masry Al-Youm.