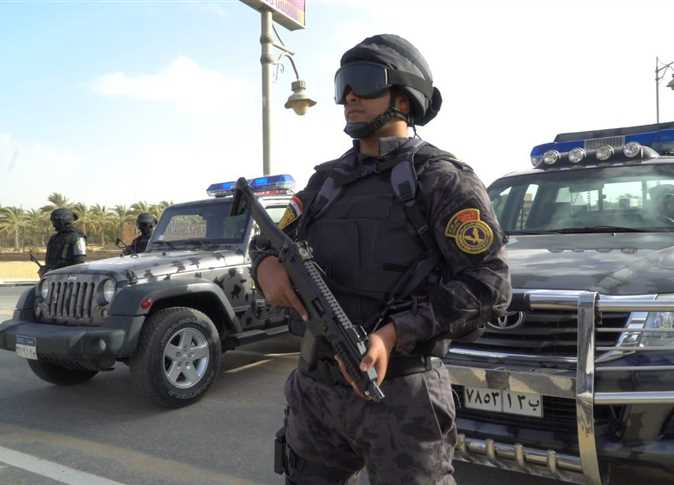 The Egyptian Interior Ministry said on Tuesday that it foiled a plot by the banned Muslim Brotherhood under the theme "Hope Plan". The plot was run by the group's leaders and agitating constituencies to target state institutions in order to bring them down coinciding with the celebrations of June 30 Revolution.
A statement by the ministry added that the National Security Agency raided 19 companies and business entities run secretly by the Muslim Brotherhood group. The forces seized documents, sums of money, some devices and electronic media. The statement said that the volume of investments and financial transactions of those entities reach LE205 million.
The statement said that six of those implicated in the plot were arrested. They are responsible for the management of these entities and are members of Brotherhood cadres and illegal groups in the country.
The Interior Ministry said the Muslim Brotherhood was coordinating the plot with its supporters who claim to be representatives of civil political powers.
The plot is based on uniting efforts and providing financial support from the revenues and profits of some economic entities run by the leaders of the group, and using agitating constituencies to target state institutions to bring them down coinciding with the anniversary of the June 30 revolution.
The National Security Agency revealed that the plot included the establishment of illegal cash flow routes from abroad in cooperation between the Muslim Brotherhood and agitating constituencies who are fleeing hostile countries to work on financing the opposing moves.
The statement added that the aim was to carry out acts of violence and riots against state institutions simultaneously to create a revolutionary momentum among citizens and intensify inflammatory media calls, especially from agitating elements on social media and satellite channels broadcasting from abroad.
The Ministry said that the most prominent fugitive elements abroad involved in the implementation of the scheme were identified as Brotherhood leaders Mahmoud Hassan, Ali Batikh, and the inflammatory media hosts Moataz Matar, and Mohamed Nasser, and convicted fugitive Ayman Nour.
Edited translation from Al-Masry Al-Youm