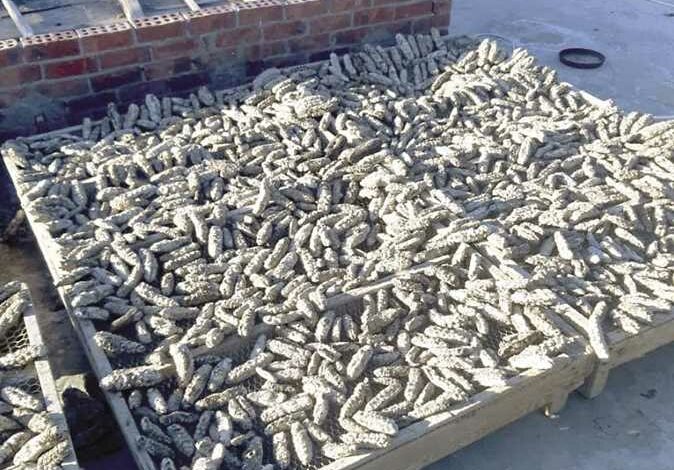 The Environmental Protection Police in the Red Sea governorate arrested a smuggler in possession of a large quantity of endangered sea cucumbers.
The dozens of sea cucumbers were seized, a report was filed on the incident and the suspect was referred to the Public Prosecution Office for investigations.
Initial investigations revealed that the suspect had collected large quantities of sea cucumbers and dried them on the roof of a house. An environmental report is scheduled to be prepared on the value of the damages and environmental compensation.
The sea cucumber is one of the organisms that purify sea water, and plays an important role in biodiversity.
It lives at the bottom of the sea, and it is one of the most expensive marine creatures for its entry into the pharmaceutical industries and the treatment of several different diseases, including tumors, as well as its use as a sexual stimulant for men.
The great demand for it, especially in East Asian countries, led to placing the rare sea cucumber on the endangered species list, and various countries issued laws banning its hunting, including Egypt.