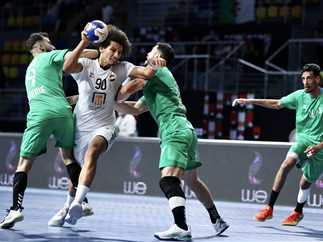 Egypt's national handball team beat Algeria, in the first confrontation of the Pharaohs' national team in the international friendly competitions of the national teams, in preparation for the 2023 World championship.
The match ended 38-27, on Wednesday, in Romania.
The Egyptian handball team will face the winner from the Romania and Slovakia game onThursday.
The Pharaohs will return to Cairo in order to continue  final preparations and travel to France for a final international friendly tournament before participating in the World Championship, which is scheduled to be held in Poland and Sweden.
The Egyptian national team is having friendly matches with the national teams of Romania, Algeria and Slovakia, in preparation for the World Championships, which will be held in early January.