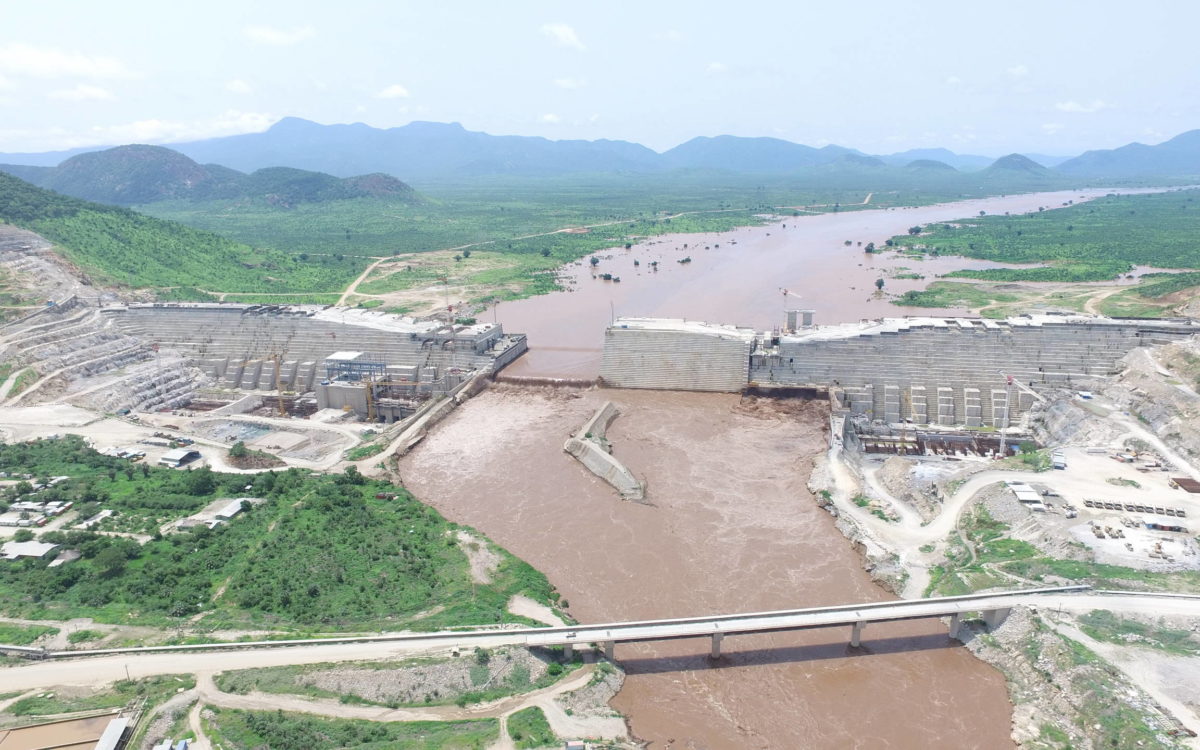 Egyptian Minister of Irrigation and Water Resources, Mohamed Abdel-Aty on Monday called for a specific time table with the presence of international observers regarding negotiations on the rules for filling and operating the Grand Ethiopian Renaissance Dam (GERD).
Abdel-Aty told reporters that there are contacts at different levels and from different countries, but they are not up to Egypt's ambitions.
He said that Egypt will not wait for serious damage to its water resources, and whoever does serious damage will bear its responsibility – a reference to Ethiopia's unilateral actions in the Renaissance Dam.
Egypt is working to cooperate with the Nile Basin countries and African countries in water projects aimed at development, he added, pointing out that Egypt's sensitivity is not from development but from unilateral actions that could potentially endanger others.
The minister stressed that Egyptians have the right to worry about the GERD, describing the situation with regard to the resumption of negotiations as almost frozen.
An official Sudanese diplomatic source said on Saturday that the Democratic Republic of the Congo, the president of the African Union and sponsor of GERD negotiations between Egypt, Sudan and Ethiopia, has yet to set a date for the resumption of negotiations.
The UN Security Council issued a statement in mid-September on the GERD dispute encouraging Egypt, Ethiopia and Sudan to resume negotiations, under the President of the African Union to finalize a binding legal agreement on filling and operating the dam.
Egypt and Sudan say they want a legally binding agreement, while Ethiopia says any pact should be advisory.
Egypt and Sudan consider the dam a threat to their vital water supplies, while Ethiopia considers it essential for development and doubling its electricity production.
The downstream nations fear possible blows to water facilities, agricultural land, and overall availability of Nile water.
Edited translation from Al-Masry Al-Youm