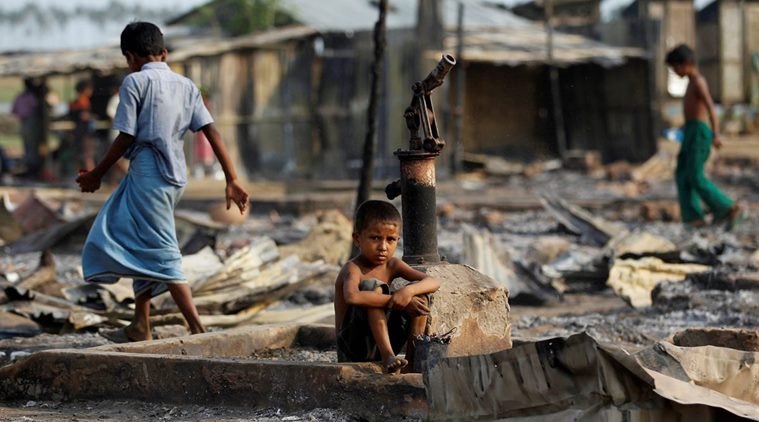 Egypt called on the UN Security Council to hold an emergency session on Wednesday to discuss the developments of the Rohingya crisis in Myanmar.
In a statement, the Egyptian Foreign Ministry Spokesperson Ahmed Abu Zeid said that both Sweden and Britain had joined Egypt in requesting the session, as well as the delegations of Kazakhstan and Senegal, which are members of both the Security Council and the Organization of Islamic Cooperation.
During a meeting with UN Secretary-General António Guterres on Tuesday, Abu Zeid stressed that the Council should urgently convene to stop the ongoing bloodshed, violence, and displacement of the Rohingya in Rakhine State. Abu Zeid called for granting the Rohingya their legitimate rights being a minority through ensuring their security and return to their homes, and facilitating the access of humanitarian aid to them.
Egypt's delegation stressed that it would spare no effort in all forums, especially the UN Security Council, to mobilize the international community and urge it to carry out its moral duty towards the Rohingya and to prevent the aggravation of that crisis that constitutes a threat to international peace and security.
Edited translation from Al-Masry Al-Youm