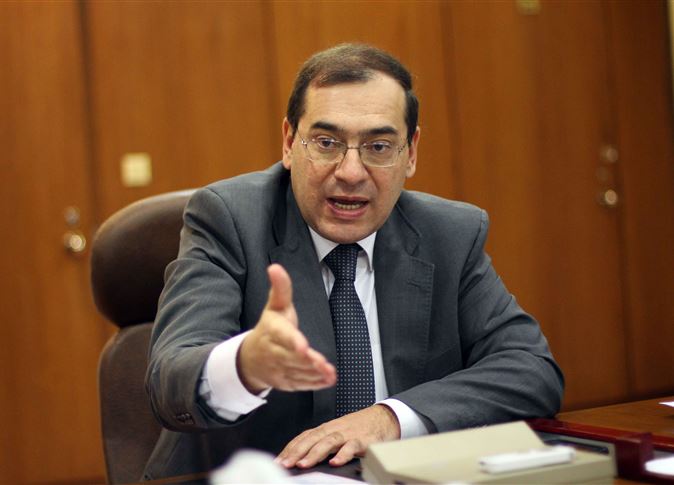 Egypt will boost production of natural gas to 5 billion cubic feet per day in the 2017-2018 fiscal year as the giant Zohr field comes online, but will still also ramp up gas imports to feed a spike in consumption, Oil Minister Tarek El Molla said.
Once an energy exporter, Egypt has turned into a net importer in recent years, squeezed by declining production and increasing consumption. The shortfall and squeezed finances have forced the government to ration gas supplies to industry, with some plants unable to operate at full capacity as a result.
Egypt's Oil Ministry is racing to reverse that trend, speeding up the development of major gas discoveries with a stated goal of achieving energy self-sufficiency by 2020-21.
Next year Zohr, the offshore field discovered by Italy's Eni in August 2015, comes online. Zohr is the biggest gas field in the Mediterranean with an estimated 30 trillion cubic feet.
Further boosting supply, BP's northern Alexandria field is also due to enter production next year.
"Eni will begin producing about 1 billion cubic feet a day from Zohr at the end of 2017 and there is also the production of BP at around 450 to 500 million cubic feet a day," he said at Reuters Middle East Investment Summit.
"We're still looking to have (gas) production reach over 7.5 billion cubic feet in 2020-21, and this will allow us to achieve self-sufficiency."
Zohr is expected to produce 2.5-3 billion cubic feet per day when it reaches peak production in 2019.
Egypt's domestic gas production is currently about 4.35 billion cubic feet per day versus consumption of around 5.2 billion, Molla said.
Egypt's gas company EGAS will also launch a new exploration tender in early 2017, offering nine to 11 concessions, as part of efforts to boost production, the minister added.
But even with the expected increase in production to 5 billion cubic feet of gas per day, Egypt's gas production is likely to fall far short of rapidly growing consumption in the 2017-2018 fiscal year, which begins in July.
Gas consumption is set to spike as three Siemens (SIEGn.DE) power plants come online over the next year designed to boost electricity generation by 50 percent by 2018.
LNG import boom
Egypt has emerged as a major buyer of liquefied natural gas (LNG).
State gas buyer EGAS said last week it would hold an international tender for 48 to 56 LNG cargoes, the first batch of roughly 120 cargoes expected for 2017.
A third floating and storage regasification unit (FSRU), an import terminal that converts LNG to natural gas to feed the power grid, is expected to arrive at the end of June 2017 and will help process the surge in gas needed once the Siemens plants enter the energy grid, Molla said.
Egypt is expected to begin imports from France's Engie (ENGIE.PA) in early 2017 as part of a previously agreed memorandum of understanding to buy 12 cargoes, Molla said.
Molla said the import bill for LNG this year would be roughly $3 billion and that Egypt spends some $700-$800 million on both LNG and petroleum products monthly.
That bill rose sharply in October after Saudi Aramco halted delivery of petroleum aid agreed as part of a five-year plan to ease Egypt's energy spending.
State petroleum buyer EGPC said it would allocate over $500 million to cover its October needs after the cutoff. The status of the aid and reason for its halt remain unclear.
The state's 2016-17 budget had aimed to reduce subsidy expenditure, targeting 35.04 billion Egyptian pounds from the 51 billion spent in 2015-16.
But the rise in oil prices in recent months will increase the state's subsidy bill, which was about 12-13 billion Egyptian pounds ($1.4-1.5 billion) during the first quarter of the 2016-17 fiscal year, Molla said.
"The rise in oil prices worldwide will no doubt change subsidy spending, because a third of what we consume we import, so the bill will increase," he said.