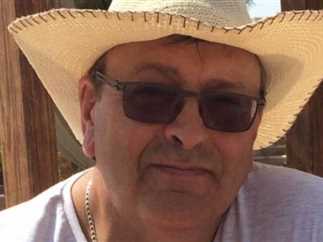 Egypt denied stealing organs from deceased British tourist David Humphries, who passed away during a family holiday at one of the coastal resorts in Hurghada.
The body of the tourist was returned to his country, but lacked the heart and kidneys, according to a second autopsy conduced in the UK which confirmed that the organs were missing.
"We just want answers as to why he returned to the UK with parts of him missing," his wife said.
The victim received treatment in the hospital for fatigue days before his death and then left according to Mohamed Samy, owner and chairman of a private hospital where the tourist was being treated at.
He returned four days later to the hospital in a comatose state. He did not respond to treatment and was announced dead, according to Samy.
The tourist arrived at the hospital accompanied by his wife and daughter, Samy said in a telephone call on the DMC channel.
After death, he was transferred to the Hurghada General Hospital morgue where the autopsy was performed, Samy added.
The missing organs would be sent home tomorrow, Diaa Rashwan, Chairman of the State Information Service said.
Rashwan added in a statement to host Amr Adib on MBC channel that the missing body parts were sent for analysis, but the family was not notified.
Foreign media took advantage of the opportunity to launch an attack against Egypt, he said, and stressed that the missing parts would be dispatched to the UK.
The dead tourist's missing parts were sent to forensic laboratories in Cairo and Assiut to ensure that his death was natural, he clarified.
The body was dispatched to the UK with missing organs because the family requested he be returned quickly, Rashwan said.
Edited translation from Al-Masry Al-Youm