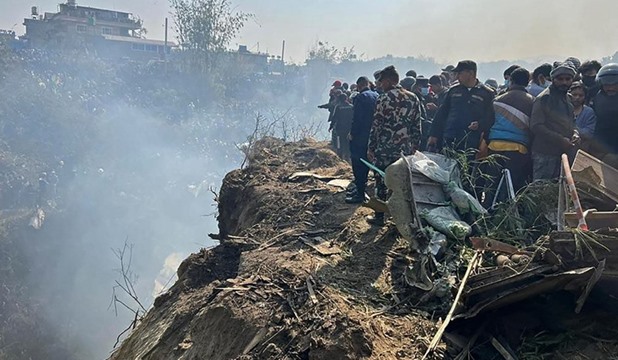 Egypt expressed on Sunday its heartfelt condolences with the Nepalese government over the victims of the plane crash.
In a statement, the Foreign Ministry reiterated Egypt's support of the people and government of Nepal over this tragic incident.
At least 68 people were killed earlier in the day when an aircraft went down near the city of Pokhara in central Nepal, in what is considered the country's deadliest plane crash in more than 30 years.