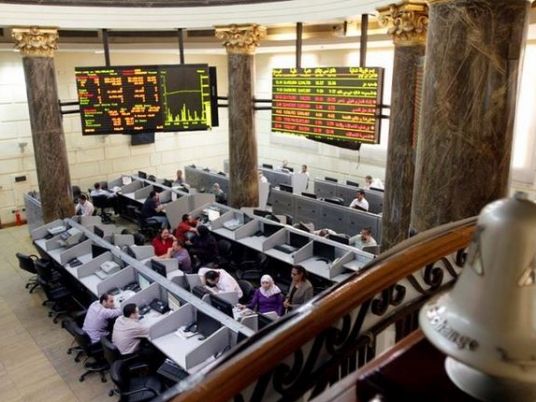 Egypt is considering temporarily reintroducing a stamp duty on stock market transactions after the tax was frozen in 2014, two finance ministry sources told Reuters on Thursday.
The comments came a day after the International Monetary Fund released the details of its US$12 billion, three-year agreement to support a wide-ranging programme to reform Egypt's ailing economy and restore financial stability.
The agreement revealed that Egypt had committed to imposing either a capital gains tax or a stamp duty on stock market transactions by the 2017/18 fiscal year.
"We are studying temporarily re-imposing a stamp duty on stock market transactions pending the return to a capital gains tax, which had been postponed since May 2015," one of the sources said, speaking on condition of anonymity.
The source did not say when the stamp duty would be reinstated.
Egypt imposed a stamp duty on buyers and sellers in May 2013, collecting more than 350 million Egyptian pounds (around US$18.77 million) in revenue before the levy was replaced in July 2014 by a 10 percent capital gains tax.
Egypt then suspended the capital gains tax in May 2015 for two years. Investors and other market participants said it was discouraging business just as Egypt was struggling to recover from a plunge in confidence after the 2011 uprising and subsequent political upheavals.
The Higher Investment Council last year extended the suspension of capital gains tax for three years, until 2020, as part of efforts to draw investors back.
Egypt won final approval for its IMF programme just days after the central bank took the historic step of floating the currency on November 3rd of last year.
Together, the moves unleashed a deluge of investment in the Egyptian stock market, which has hit record highs in recent weeks.
The blue-chip index tumbled 3.4 percent by early Thursday afternoon after Reuters reported the stamp duty on stock market transactions may be restored.
"Now is the right time to impose a tax on the bourse, as it is in its best possible state. The tax rate will be much higher than it was previously, which was 1 pound per 1,000. We are now looking at the volumes and values of stock market transactions to make it fair," another source said.
Sherif Samy, the head of Egypt's financial regulator, told Reuters he has no yet been consulted on such a plan.
More than 270 companies are listed on the Egyptian stock exchange and more than 500,000 investors are registered to trade there.
As part of efforts to improve its fiscal position, the government has pledged to impose new taxes, improve tax collection and cut spending.
Ahmed Shams El Din, head of research at EFG-Hermes, said that any negative impact on the market would be short-lived. "The costs won't be high for buyers," he said.
Additional reporting by Ehab Farouk; Writing by Lin Noueihed; Editing by Larry King; Reuters