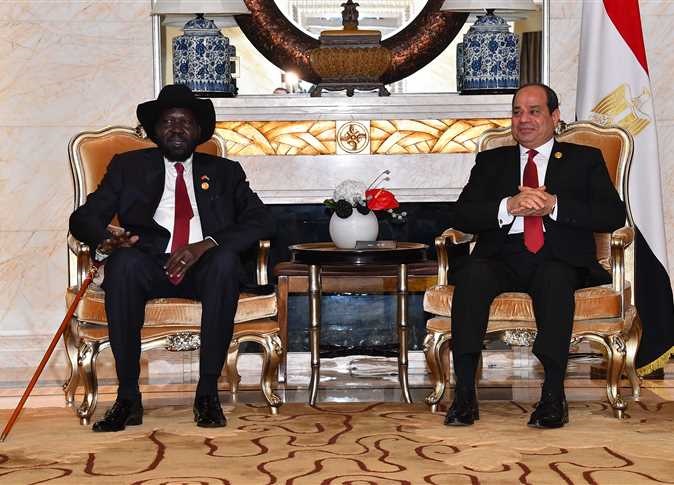 Egyptian Ambassador in Juba Moataz Moustafa Abdel Qader has highlighted directives by the Egyptian political leadership to continue supporting South Sudan in a way that helps meet its people's aspirations.
During his meeting with South Sudanese Minister of Labor James Hoth Mai, the Egyptian ambassador praised Cairo-Juba strong relations since the pre-independence era, the Foreign Ministry said in a statement on Sunday.
Abdel Qader briefed the South Sudanese minister on the Egyptian experiment meant to upgrade technical and vocational education, as well as to develop an integrated system that is commensurate with the needs of society and the requirements of the labor market.
Meanwhile, the South Sudanese minister greatly appreciated distinguished relations between Juba and Cairo.
The two sides also discussed means of fostering bilateral cooperation in areas of workforce.