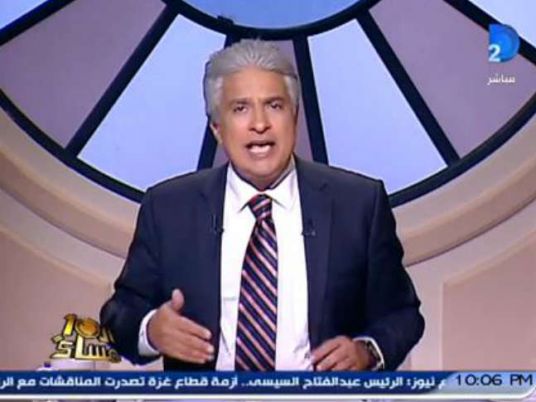 The 6th of October Misdemeanors Court on Monday sentenced media hosts Wael al-Ebrashy and Mohamed al-Ghaiti to six months in prison and LE2,000 fine each for influencing witnesses investigations into a murder by a judge in Nasr City.
The Cairo prosecution office had previously ordered the release of Ebrashy, on bail of LE5,000, after he was charged with influencing the conduct of investigations into the case by hosting a witness who made statements contrary to the prosecution's findings.
Ebrashy responded earlier to these charges, saying that he intended to emphasize that the law applies to everyone, and that a judge who killed a citizen is not above the law.
He also questioned how a judge who enjoys prestigious standing in the Egyptian society could become a murderer because of a minor quarrel, as he is supposedly a man of law that can resolve any issue.
Ebrashy said that the purpose of the episode was to discuss the issue from a social angle without any impact on the investigations, or taking any preset position towards anyone involved in the case.
The brother of the judge brought the case against Ebrashy and Ghaiti to court. He accused them both of influencing the investigation and creating a negative perception of his brother before the investigations were completed.
Edited translation from Al-Masry Al-Youm