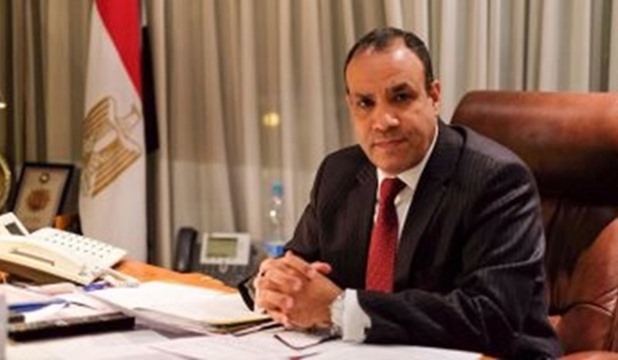 Egypt's ambassador to Germany denied on Friday media reports that 100 Egyptians were deported from Germany to Cairo over violations of residency requirements, claiming that the number of deportees is only nine, Egypt's Foreign Ministry said in a statement.
"The nine Egyptians were deported after several months of coordination with the Egyptian embassy in Berlin and the Egyptian consulates in Frankfurt and Hamburg, as well the Egyptian authorities back in Cairo, to issue them travel documents," the statement by ambassador Badr Abdel-Ati, read.
A day earlier, the Associated Press quoted officials at Cairo International Airport as saying
that Germany for the first time deported 100 Egyptian citizens back to Egypt for violating residency requirements, including those whose asylum applications had been rejected.
AP reported the officials had affirmed that the deportees arrived at Cairo airport on a flight from Frankfurt on Wednesday, accompanied by 50 German security personnel who returned home after handing over the Egyptians to the authorities at Cairo airport.
Officials said that the police interrogated the deportees and investigated the circumstances surrounding their deportation.
The officials, who declined to be named, said the flight was the first of its kind from Germany, but that Italy organized a similar deportation flight to Cairo at an earlier occasion.
However, according to Abdel-Ati, technical staff, media, and security support teams were on board the flight as well, which he said explains why media had reported the flight to carry 100 people, insisting that Egyptian deportees were not more than nine.
AP said in its report that the move signaled Berlin's intention to implement a more stringent migration policy after Germany accepted more than one million refugees between 2015 and 2016, which later provoked a backlash against refugees.
The new German Cabinet, to be sworn in next week, has vowed to continue pressure for the voluntary return of migrants to their countries and to deport rejected asylum seekers who have so far remained in Germany illegally.
Tags:  Germany, Berlin, immigration, refugees, deportation, foreign ministry