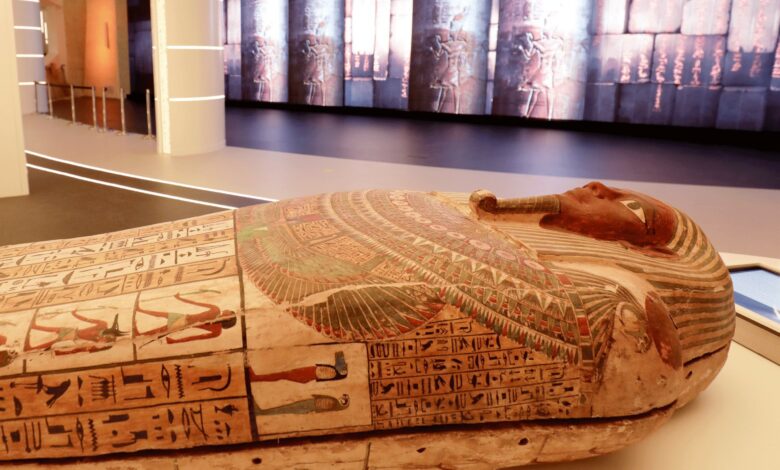 The head of the Museums Sector at the Supreme Council of Antiquities in Egypt, Moamen Othman, denied reports that pharaonic coffin covers from an Egyptian museum were sent to Israel for a CT scan in a hospital.
In a statement from the Ministry of Tourism and Antiquities, Othman said, "This matter is completely untrue, and no artifacts have left Egypt for examination or study (abroad)."
The statement called on all media outlets and social media users to investigate accuracy while disseminating news, and to communicate with the concerned authorities to ensure that any information shared is based on the truth.
It demanded that any rumors be reported by contacting the ministry's hotline number at 19654.