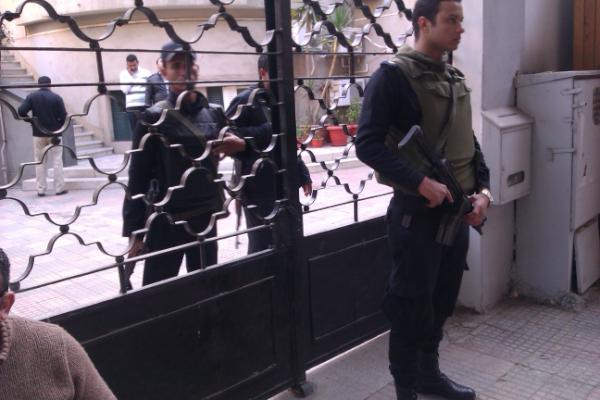 Egypt's government on Sunday denied accusations from human rights groups that it was trying to smother some of the ruling military council's most vocal opponents when it raided the offices of 17 non-governmental organizations last week.
Angered by the swoops, Washington called on Egyptian authorities to halt "harassment" of staff of the groups involved, which included the US-funded National Democratic Institute and International Republican Institute.
The US government also hinted it could review the US$1.3 billion in annual military aid to Cairo if the raids continued.
Egyptian government ministers told a news conference the authorities had acted within the law as part of an investigation into illegal funding of political activities.
"These violations are criminal and the punishment could include imprisonment," said Justice Minister Adel Abdelhamid Abdallah.
He said Egypt was keen to support human rights groups, including foreign ones, and that 35,000 organizations were operating under the law and with appropriate permits in Egypt.
"It is not just Egypt that bans political funding or funding that has political aims," said Planning and International Cooperation Minister Fayza Abouelnaga. "Even the US bans such funding."
She said the number of non-governmental organizations violating the law on funding political activities had grown since an uprising overthrew President Hosni Mubarak last year.
Washington's ambassador to Egypt, Anne Patterson, had promised that US groups whose premises were searched in the investigation would seek to register themselves with the authorities, Abouelnaga said.
It was not immediately clear which of the groups targeted in the raids had been registered beforehand.
Civil society groups that helped drive the protests that toppled Mubarak in February have become increasingly vocal in criticizing what they call the army's heavy-handed tactics in dealing with street unrest in recent months.
In a joint statement last week, 27 civil society groups said the military council ordered the raids to defame and stigmatize activists, rights groups and others at the forefront of the anti-Mubarak revolt.