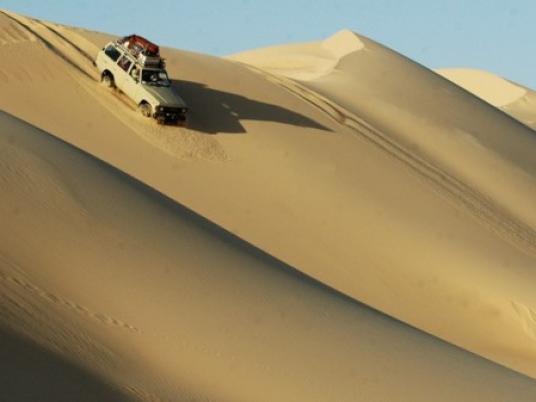 During the past few years, the Egyptian armed forces have destroyed about 10,000 four-wheel drive vehicles on the Egyptian-Libyan border, according to an announcement by Presidency Spokesperson Bassam Rady.
The vehicles, Rady added, carried more than 40,000 terrorists and foreign fighters.

Rady went on to say that the Libyan situation is complicated, since it has many conflicts of interests like other crises in the region, and that Egypt secures its 1,200 kilometer-long border with Libya with a singular effort, which costs the state many resources.
He added that diplomatic and political solutions take a longer time when there are many parties involved in a crisis, whether internal parties or foreign powers.
Rady added, during a telephone call to the "Yahdoth fi Masr" (Happening in Egypt) television program, that Egyptian President Abdel Fattah al-Sisi made Egypt's position very clear when he said in a recent speech that Egypt has the right to maintain its national security.
The Libyan parliament last week granted the Egyptian armed forces the right to intervene in the country's ongoing conflict to protect Libyan and Egyptian national security.
The decision allows Egypt to intervene if the Egyptian armed forces see an imminent threat to the security of the two countries.
The parliament announced that it welcomes the statement made by President Abdel Fattah al-Sisi regarding military intervention in Libya, and called for concerted efforts between the two brotherly countries to ensure the defeat of invading occupiers and to preserve national security and stability in the region.
The Egyptian military has for years been waging a bloody insurgency against Islamist militants in Egypt.
Violence escalated in 2013, following the ouster of President Mohamed Morsi by the army.
Scores of Egyptian security personnel have been killed in attacks, primarily by militants from a local affiliate of the Islamic State (ISIS).
In 2018, Egyptian security forces launched a nationwide operation targeting militants, focusing on the restive North Sinai region.