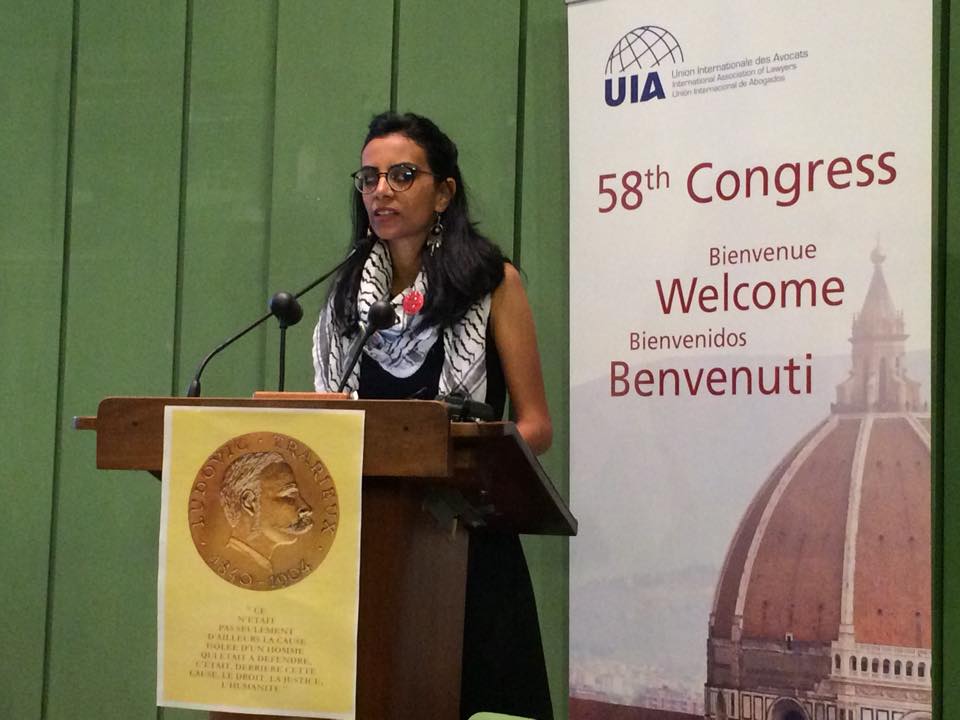 A rights lawyer says an Egyptian court has ordered a prominent activist to remain in custody pending trial on charges of participating in an illegal protest against the government's transfer of two strategic Red Sea islands to Saudi Arabia.
Taher Aboelnasr says Mahinour el-Masry, a rights lawyer herself and notable activist from the country's 2011 uprising, and another defendant attended Saturday's trial in the Mediterranean city of Alexandria. The court ordered that they remain detained until reconvenes on December 30.
He said el-Masry and four other activists are on trial over charges of protesting illegally in June against the surrender of Tiran and Sanafir to Saudi Arabia. The presidency has since ratified the islands' transfer.
All unauthorized demonstrations in Egypt are illegal under a law adopted in late 2013.