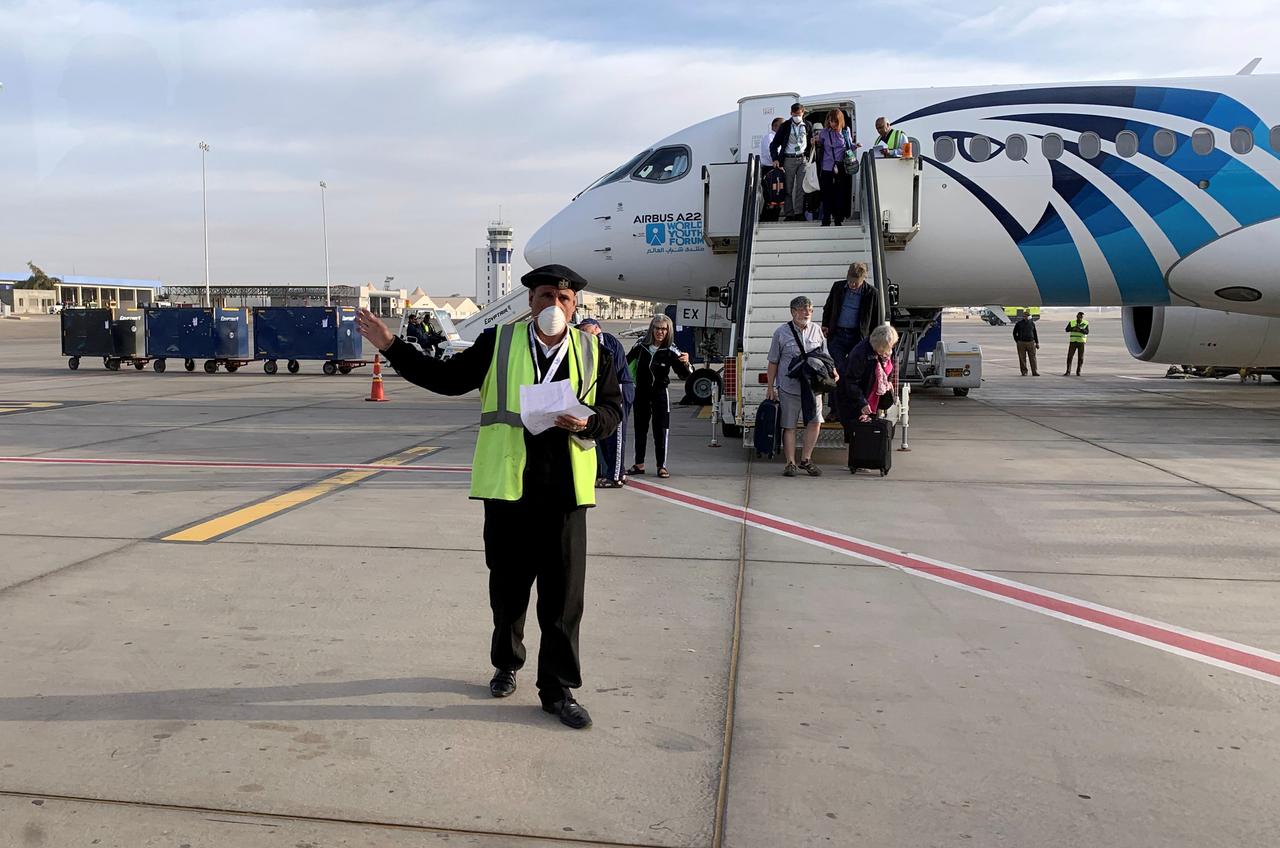 Egyptian State Minister for Information Osama Haikal said on Monday that the government has created a set of criteria for returning Egyptian citizens stranded abroad due to the coronavirus pandemic.
In a phone call with the television program "al-Qahira al-Aan" (Cairo Now) presented by Lamees al-Hadidi, Haikal said that there are several conditions which will be applied to those stranded abroad.
Travelers the government considers stranded include those who temporarily traveled to another country, whether for a visit, tourism or a medical procedure.
Those who traveled to participate in a conference or a business venture are also included, as are students stuck abroad after the cessation of their educational programs due to the coronavirus pandemic.
Haikal added that any person who does not fall within these categories and who has residency in another country is not truly stranded.
"While it is true," he said, "that they are Egyptian and possess the full rights of citizenship, at the moment it is important that we set priorities."
According to Haikal, the government will determine who is stranded and who is not by checking the exit visa in each traveler's Egyptian passport.
He also said that thanks to the efforts of the Foreign Ministry in monitoring the number of those stranded, it has successfully tracked 3,878 Egyptians scattered throughout various Arab and African countries, the European Union, Australia, Canada and the United States.
Egypt is suspending flights from March 19 until April 23 as part of precautionary measures against the spread of coronavirus.
Egypt on Monday confirmed 125 new coronavirus cases, bringing the country's number of confirmed total cases so far to 2,190. The total number of COVID-19 deaths has now reached one hundred and sixty-four nationwide.
The Egyptian government on Wednesday extended its nationwide curfew until April 23 as part of its precautionary measures to limit the spread of coronavirus. The curfew is from eight pm until six am.
Businesses will be closed from five pm until six am during the week, and are subjected to a complete closure on Fridays and Saturdays. All means of public and private transportation will continue to be suspended during curfew hours.
The business closures do not include bakeries, pharmacies, grocery stores and supermarkets outside of shopping centers. Restaurants will continue to be limited to delivery only.
The measures also include the suspension of schools and universities across the country, as well as the closure of all cafes, bars, cafeterias, and restaurants nationwide.
Flights will be also suspended during this period, as will cultural activities, traffic department services, and work at notary offices.
Journalists and media workers, doctors, healthcare and emergency services workers are exempt from the curfew.