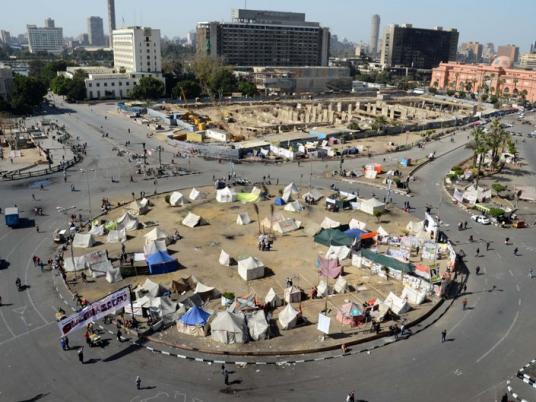 Egyptian Housing Minister Assem al-Gazzar announced Friday that the government is developing Tahrir Square, one of the most famous squares in Egypt and worldwide, to become an archaeological and tourist attraction.
This development comes as part of governmental efforts to develop historic Cairo further, allowing it to return to its historical, cultural, touristic and archaeological role and to be integrated with the center for entrepreneurship and business, the New Administrative Capital, to form a new capital together.
On Friday, Gazzar held a meeting to follow up on the Tahrir Square development project, in the presence of ministry officials, the deputy governor of Cairo, the chairman of the board of the Arab Contractors Company, the project consultants and the parties involved in the implementation of the project.
He said that the meeting reviewed the structural system for the archaeological obelisk to be transferred to Tahrir Square, alongside following up work on planting palm and olive trees and the removal of banners blocking the facades of buildings with a distinct urban style.
Gazzar added that coordination is in place between the project's relevant authorities regarding the distribution of roles and responsibilities and instructions for a detailed timetable on the project's implementation.
Tahrir Square has been the focal point for historical movements that influenced and shaped Egypt's history over the years. Its massive size has greatly aided various demonstrations, instilling change and unrest on a national scale.
The square has been the conventional place for huge assemblies of Cairenes against injustices ranging from the 1977 Bread Riots and demonstrations against the US-led invasion of Iraq in 2003, to later accommodating the 2011 Youth Revolution and the June 30 Revolution.
Edited translation from Al-Masry Al-Youm