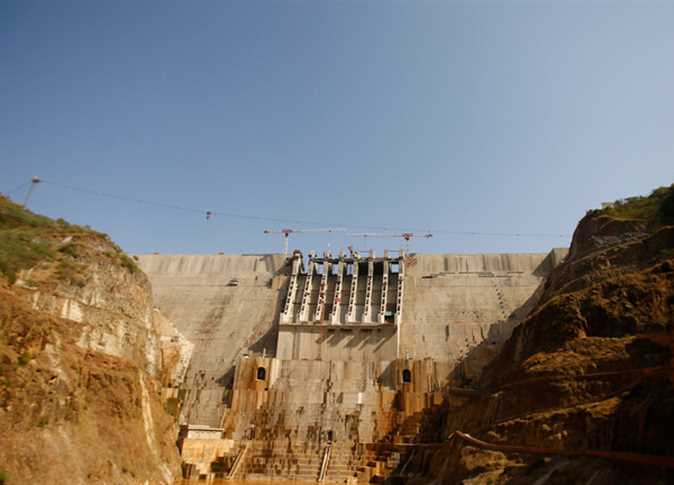 The spokesperson for Egypt's Ministry of Water Resources and Irrigation Mohamed al-Sebaie said on Tuesday that his country has not retracted its proposal on the rules for filling and operating the Grand Ethiopian Renaissance Dam (GERD).
During a phone-in with the privately owned Sada al-Balad satellite channel, he said that "Egypt appreciates the right of the countries to achieve sustainable development, and the proposals of the three countries (Egypt, Sudan and Ethiopia) regarding the rules for filling GERD are laid out on a schedule, as we are trying to bring the points of view together to reach a compromise that satisfies all parties."
Sebaie added that a technical meeting is scheduled to be held in Addis Ababa on January 9 and 10, with the results to be later presented in a US-sponsored meeting in Washington.
Egypt, Sudan and Ethiopia held on Saturday and Sunday in Sudan the third meeting of the US-sponsored negotiations regarding the filling and operating of the GERD, with hopes to reach an agreement on the issue by January.
Water ministers of the three countries, a representative of the World Bank and a representative of the US attend the talks, scheduled to go in four rounds of negotiations that will end in Washington on January 15.
Addis Ababa will witness the final round ahead of the trilateral meeting of foreign and water ministers from the three countries in Washington.
The delegations of the three countries agreed during the Washington meeting in November to reach an agreement on filling the dam by January 15, 2020.
In October, Egypt's Water Resources and Irrigation Ministry said that negotiations with Ethiopia had reached a dead end after the two sides failed to reach an agreement over the filling of the GERD.
The Egyptian government blamed the failure of the talks on obstacles from the Ethiopian side.
Since Ethiopia started constructing the dam, Egypt has voiced its fears that the project would negatively impact its water supply. The other side stated the importance of this project to the Ethiopian economy. Egypt relies considerably on the Nile for freshwater.
Edited translation from Al-Masry Al-Youm