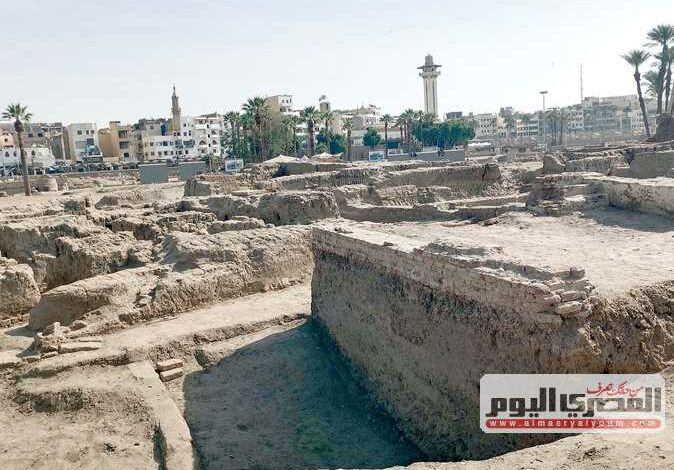 After the demolition of Tawfiq Pasha Andraos' Palace, overlooking the Nile Corniche, adjacent to the Luxor Temple, in 2021, important discoveries have continued.
Beneath the Palace marks a new era in the discoveries in this region, which express an important historical era.
The Egyptian archaeological mission, headed by Mostafa Waziri, Secretary General of the Supreme Council of Antiquities, succeeded in uncovering a complete residential city from the Roman era, during archaeological excavations in the area of Beit Yassa Andraos.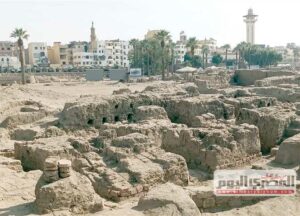 The Egyptian mission began completing the excavation work this season in Beit Yassa Andraos in September 2022, and during its previous excavation seasons it had found a number of amphoras and lamps from the Byzantine era.
It also found a group of Roman bronze coins, part of a wall from the Roman era and an old storehouse, and other archaeological icons dating back to different historical eras.